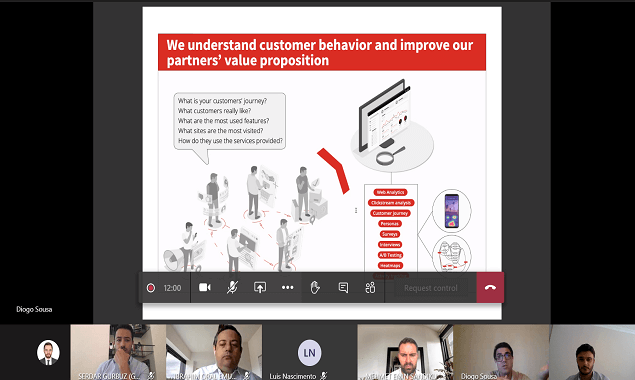 We Met With Terminal Startups at Airpitch Days
August 2020
The startups that applied to the Terminal Startup Program and passed the pre-evaluation process started to take place in the Airpitch Days Programs.
9 startups made their presentations during this period of the Airpitch Days Program.
In the online program, startups had the opportunity to promote their products and services within 25 minutes.
The startups that made presentations at Airpitch Days;
Wand Technology Limited: They enable airlines to earn money from duty free shopping without having to be shop keepers.
Airfree: They reinvent inflight shopping.
Itoorer: Currently it is present in more than 20 countries, providing international communication services, unlimited and shareable data with coverage GPS, City Guides, Tickets and Discounts, Translator in 12 languages, all in a single mobile device customized to each partner.
SterilBox: SterilBox offers mobile and indoor smart UVC sterilization solutions.
Smartvel: Smartvel offers travel companies an AI-empowered solution that provides up-to-date destination content to improve their travelers' experience, inspiring them on what to do in any destination, date and stage of the journey.
Vastmindz: By analysing the video feed of an individual's face, we are able to extract a photoplethysmography signal and consequently analyse this signal to obtain vital sign information about that individual including heart rate, respiration rate, oxygen saturation levels and more.
Bakuun.com: They help airlines save time and money by improving processes in the event of flight disruption which causes short or long delays, providing a web platform able to speed up the booking process for hotels, transfer, and issuance of digital meal vouchers.
Stroma Vision: It is an image-based occupational safety solution that enables companies to prevent accidents caused by missing personal protective equipment, fatigue, carelessness, ergonomic disorders.
ServisSoft: Cloud-based intelligent technical service program with artificial intelligence, detects malfunctions before they occur, provides end-to-end management of technical service processes.