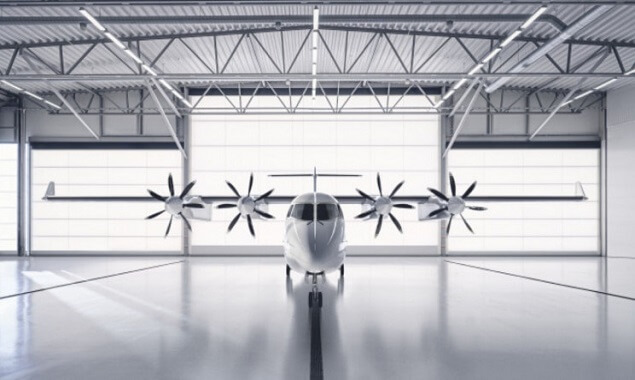 03 Aug

United Airlines to Buy 100 Electric Planes

In yet another affirmative step towards decarbonizing its operations by 2050, United Airlines has invested in Swedish electric plane manufacturer, Heart Aerospace.

Founded in 2018, Heart Aerospace is currently working to make its first all-electric 19-seater aircraft, the ES-19. The aircraft, ES-19, will have a maximum range of up to 250 miles, running on lithium-ion batteries and electric motors.

Heart's ES-19 will provide eight rows of seats in 1+1 configuration with an additional three seats at the rear. All seats will have a comfortable 30-inch (70 cm) pitch. While the specifics of the plane are not yet available, the company claims that their electric motor will be 20 times cheaper than a similar-sized turboprop while also being 100 times less expensive to maintain. The company is betting on the cost advantages to make the 19-seater aircraft economical once again.

It is stated that the aircraft, whose first flight is planned in 2024, will be ready for duty in 2026 and can fly 250 miles (400 km). In the U.S., the company expects to fly short-haul between Chicago and Purdue airports or San Francisco to Modesto City, to begin with. It is also aiming to address the demand for short-haul flights in Canada, British Isles, New Zealand as well as Indonesia, a country with 17,000 islands that could benefit from faster connections.

The development and deployment of the ES-19 will be the first step towards making emission-free larger planes.