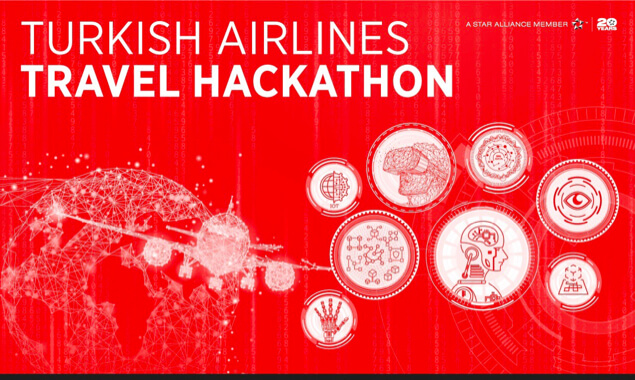 Travel Hackathon 2017
December 2017
We try hard with the purpose of improving travel experience of our passengers by innovative applications as Turkish Airlines. While we work on new projects in this sense, we also give support to enterprises in order to create an aviation-specific ecosystem.
Therefore, we wanted to organize a hackathon for discovering innovative ideas and taking passenger experience a step further. The hackathon, which was mainly focused on basic stages of traveling, had 4 categories such as Pre-flight, Airport, In-plane and Post-flight. The aim was to have prototypes shaped by the ideas of contenders.
We consider this hackathon as a significant beginning for both Turkish Airlines and the aviation industry. So, we would like to share our first hackathon experience with you.
Hackathon Experiences
This is the first hackathon ever held by us. However, we have been a part of various hackathons as contenders and API providers so far. Last time, we were in the finals beside being one of the API providers in the hackathon at Berlin in June 16. Even though we couldn't win the competition, we were glad to see that the winner was mentored by us and used our services.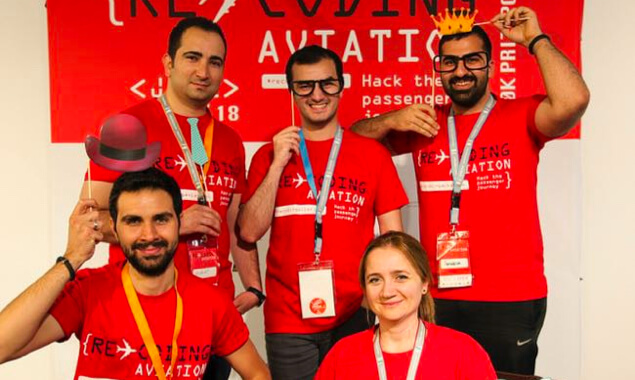 Hackathon Partners
There is no doubt that the most valuable part of a hackathon is ideas turning into products. Thereby, the technologic infrastructure and services to use are important for contenders putting their projects into practice. In this respect, we wanted to provide services as many as we could do.
Teams attended to the hackathon were given access to 27 hackathon-specific services and flight data along with API's on Turkish Airlines Developer Portal. Additionally, the hackathon partners like SITA and Turkcell offered Sabre aviation-specific services and Bip messaging channels. Furthermore, Pointr and Locuslabs helped the teams for airport maps and in-door navigation methods. IETT, IBB and ISBAK allowed access to city-related services. Here, Yandex and Uber led the teams on transportation and map issues. Lastly, payment systems and NLP services were provided by Iyzıco, Ininal and Turkgen. In short, the teams used all the services mentioned and enriched their solutions.
One of the hackathon partners, Microsoft, organized an event a day before at Microsoft's office in Turkey and trained the teams on Microsoft services and products. Hence, the teams were able to use cloud systems and artificial intelligence algorithms on Microsoft Azure. Similarly, Intel and Turta organized a workshop on IoT and provided Intel IoT kits.
Hackquarters gave an education on MVP Enhancement and Presentation Techniques as well.
During the hackathon, there were Alya 3D printers set by Katı Hal R&D for teams looking for a tool to produce their prototypes. Boni mentored some of them in the context of disabled-friendly solutions.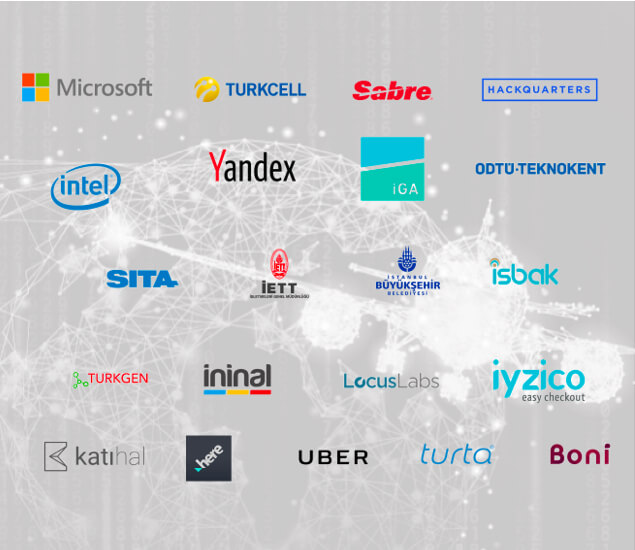 Organization
The first question on our minds was the location for organizing the hackathon. We were familiar with the aviation hackathons held during flights. Although we considered an aircraft supplies hangar in the first place, it couldn't meet our security requirements and physical needs. We were determined to do it in-door for teams to feel the aviation spirit. Considering all the options, the best place was the flying training building where pilots and cabin crews were trained. The building consisted of cockpit and cabin simulators, 2 classes designed like airplane interiors, stage, dining hall, resting hall and showers. However, it had 3 floors and the class capacities were not equal. Despite these disadvantages, that building was the right place for the first hackathon as an aviation environment identified with Turkish Airlines.
We wanted to have mentors including Turkish Airlines employees and managers to guide the teams technically and intellectually while they work on their projects for 48 hours.
Registrations
We published a web page to receive registrations as the date, location and awards were determined. Registrations were to be applied by teams only. Since we asked for prototypes to be produced within 48 hours, we preferred individuals with competent capacities for such a job.
We used Airtable for the registration page and processes for keeping individual, team and project information. We were used to use Airtable for different purposes but this time, we found out that it is also useful for such operations.
Even though we were looking for teams, we thought about individuals as well and created a Slack group for them where they were supposed to introduce themselves and find teammates for the hackathon. 92 people applied to the Slack group. Even one of them was involved in a contend-winner team (Data Bender). Later on, we used Slack for keeping in touch with participants and it became an essential tool as Airtable did.
There was nearly no applications in the first 2 weeks. We started to questioning ourselves and to looking for any problems that we might be missing. Then, the number of applications started to increase surprisingly as the due date approached and we reached 308 team registrations (991 individuals) in the end. Almost half of the team registrations were received in the last day. 110 teams for Pre-flight, 73 teams for Airport, 85 teams for In-plane and 40 for Post-flight registered.
One of our main struggles were to determine teams which would be invited. We worked over the weekend and decided to go on with 45 teams after assessments. 42 teams out of 45 participated to our hackathon. We were kind of surprised to see such a high rate of participation since it was usually around 70% in other hackathons. We were happy to have the leadership in this too 🙂
Approaching to Finals
Since it wasn't possible for the same jury to listen to presentations from 42 different teams, there were category-based semi-final presentations and 12 team made their way to the finals.
The Winners
Albatros is the Turkish Airlines Travel Hackathon Winner with a messaging platform product providing an assistant for passengers about their pre-flight information and experience.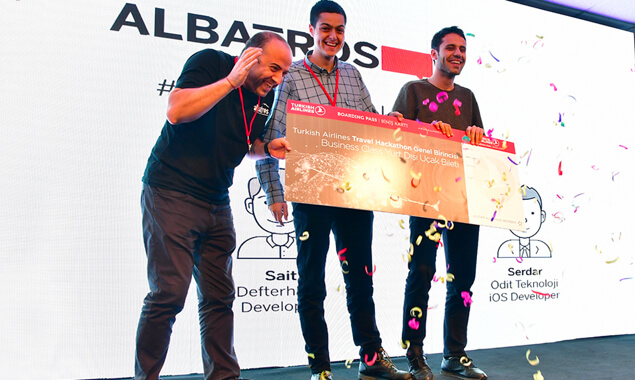 Augmented Cube re-creates Skylife magazine with augmented reality technology and provides an opportunity to feel its content. This experience is limited only by our imagination and it helps to enrich our shopping, socialising, traveling and so on.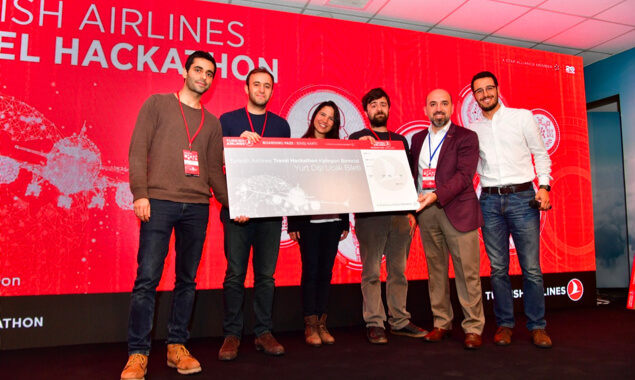 Mahşerin Dört Atlısı makes a provision against harm on baggages and their loss by using cameras and visual object recognition.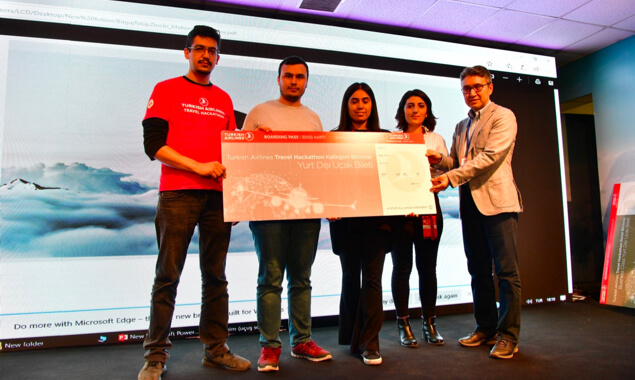 Taxim offers a platform to use miles earned by more than 8 million people from different airline companies on thousands of products and services as a new type of currency.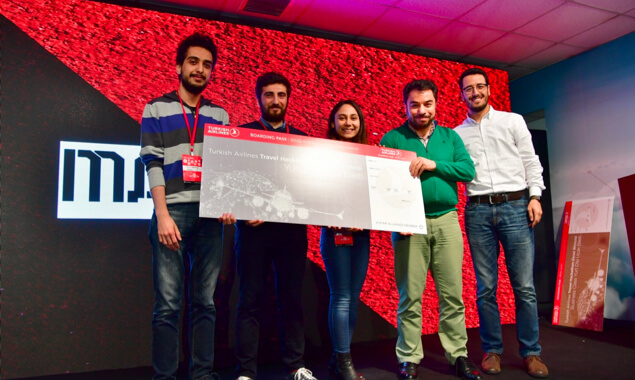 FlyCheck is a web-based analyst for requests and complaints by customers from all types of flights.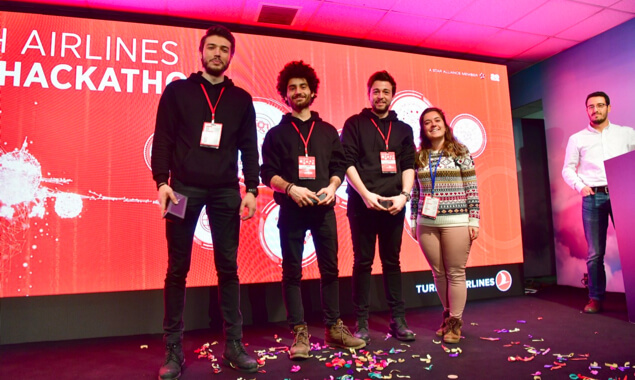 Data Bender makes things easier in check-in and baggage processes to lower the rate of missing flights.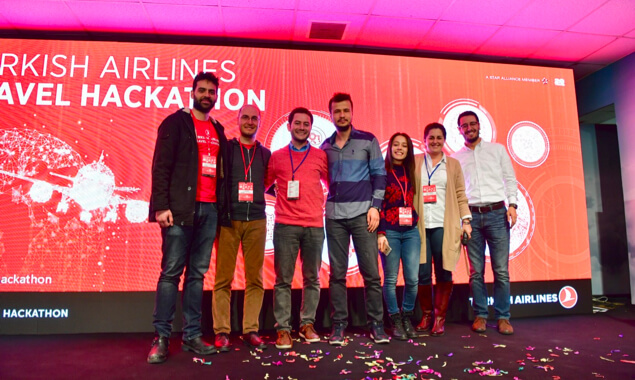 HisarCS turns your coins into Miles&Smiles miles.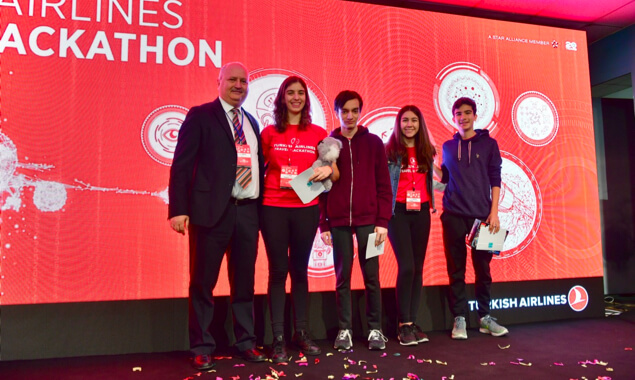 Miles & Developers creates an interactive world map where passengers can see where to go with their available miles.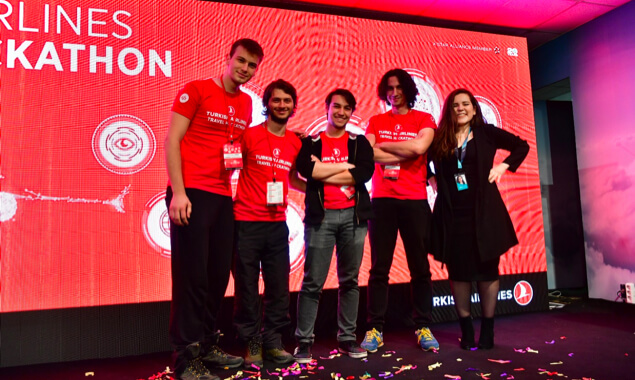 Adventure is an innovative solutions for passengers to track their baggages and avoid waste of time.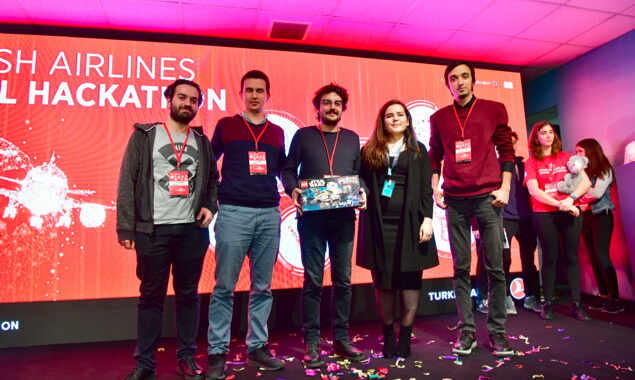 Hackathon is over, now what?
As we said to all the contenders, we are always looking for new ways to support not only finalist teams but also the other teams participated to the hackathon. We will be starting new projects as far as we will make meetings with the teams. We are excited to see such projects waiting in the line.
As is mentioned, the best part of a hackathon is to make ideas become products.