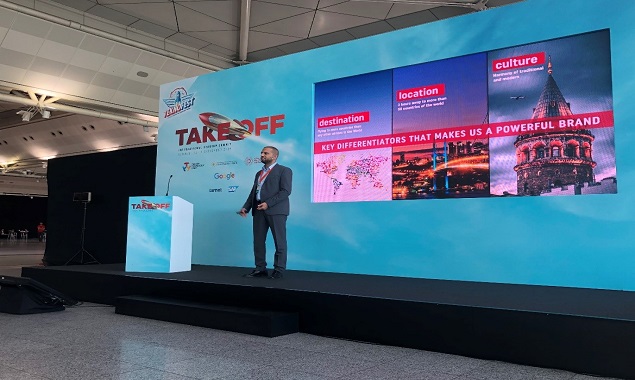 01 Sep

Take Off İstanbul International Startup Summit

Within the scope of Teknofest 2019, Take Off İstanbul International Startup Summit held at Atatürk Airport brought together Turkish entrepreneurs and investors with international technology initiatives and investors.

At the summit of the initiative, which has a large number of applications from abroad and domestic, initiatives in the fields of Environmental and Energy Technologies, Health and Sports Technologies, Food and Agricultural Technologies, Educational Technologies, Space Technologies, Financial Technologies, Logistics and Smart City Technologies took their place.

Nearly 200 local and foreign entrepreneurs, 200 international investors and over 150 international mentors participated in the event. During the four-day event, the initiatives were evaluated by mentors and conducted business development sessions with corporate firms.

After evaluation of the eligible Summit 15 domestic venture to accelerate a weekly camp in San Francisco, and 15 foreign enterprises to set up offices in Turkey provided support. At the summit, where Google also contributed, the initiative that won the first place was 100 thousand dollars and the other initiatives that achieved up to sixth degree were entitled to use the cloud service Google Cloud.