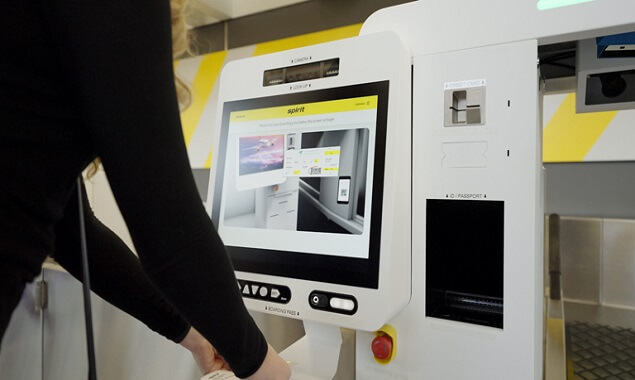 06 Apr

Spirit Airlines Launches Biometrics-Enabled Self-Bag Drop

Spirit Airlines' automated self-bag drop system with biometric photo-matching technology is now live at Hartsfield-Jackson Atlanta International Airport (ATL).
The self-bag drop system allows passengers to check their bags directly without working with an agent. The system is equipped with a biometric photo-matching technology that compares a scan of government-issued identification with a photo of the passenger for verification. Following an initial testing period at ATL with both manual ID check and biometric opt-in, the solution will eliminate the need to hand government-issued identification to an agent when checking baggage.

Spirit Guests currently check an annual daily average of about 1,000 bags at ATL, and each of which represents a face-to-face interaction that can be streamlined. Testing data shows the new procedure drops average processing time to just 70 seconds per passenger, reducing time spent at bag check by 30%.

The self-bag drop system uses software capable of analysing key physical features on more than 50,000 forms of ID from nearly 200 countries that a passenger could potentially use when travelling in the United States. Combined with the units' scanning hardware, the software confirms the authenticity of an ID and rejects fraudulent documents as the customer checks their baggage.

Delta, LAWA, TSA & Idemia share insights from recent biometric trials and focus on shaping next generation travel through digital ID.