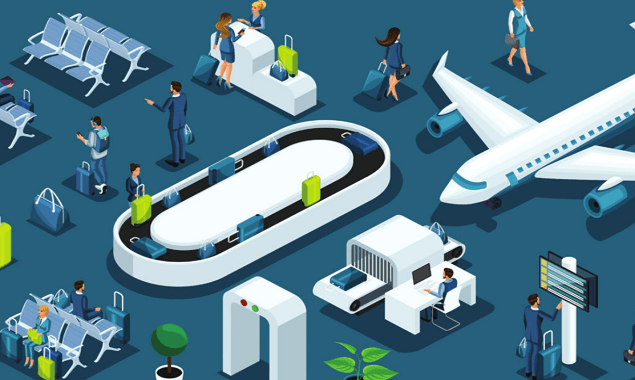 SITA 2021 Air Transport IT Insights
February 2022
SITA have carried out a report titled '2021 Air Transport IT Insights' which highlights key areas of focus for the aviation industry this year. The report collected data from more than 180 IT airport and airline decision makers from 45 countries.
The report highlights that areas of digitisation as well as sustainability will be the two top key areas of focus for airlines and airports this year.
The 2021 Air Transport IT Insights
1. Digitalizing the new health requirements at the border
SITA has automated the process through Digital Travel Declaration – from submission to validation and verification – mitigating forged paper certificates and the inefficiencies of manual document checking.
2. Automating the passenger journey with mobile and biometric solutions
SITA advocates a touchless airport experience, enabled by mobile and biometric technologies, to help reassure passengers, put them in control, make them feel safe, and create a hassle-free journey before, during, and on arrival, and beyond.
With new Smart Path solution, successfully rolled out at airports including Rome, Beijing, Athens and IGA, SITA has a proven track record for powering an entirely biometric-enabled, low-touch passenger journey.
3. Delivering a touchless, mobile experience onboard with the next generation of inflight connectivity and digital applications
SITA recommends deploying its fast, uninterrupted connectivity onboard to deliver on this growing trend.
4. Driving more collaboration and cost-efficiency across airport operations
On the revenue side, SITA's CrewTab Retail which enables airline crews to provide better digital services while also saving costs was launched.
5. Driving greater efficiency and sustainability in aircraft operations