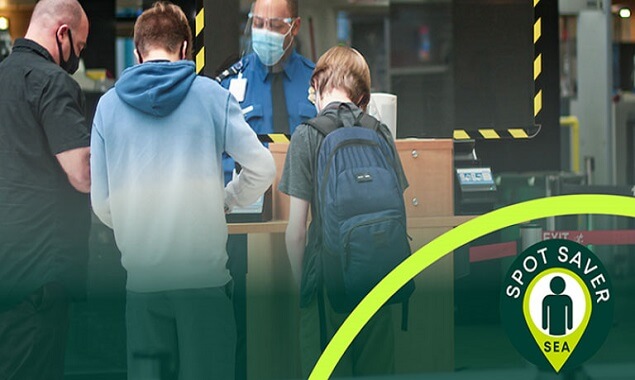 Testing Virtual Queuing and Touchless Tech at the Airport
May 2021
Two pilot programmes are currently underway at Seattle-Tacoma International Airport (SEA) to modernise the passenger experience with virtual queueing for security screening and touchless check-in and bag drop-off kiosks.
Called SEA Spot Saver, the free digital reservation-based system for the US Transportation Security Administration (TSA) aims to reduce wait times and crowding to better maintain physical distancing.
"We can use technology to make the travel experience more streamlined and intuitive," said Port of Seattle Commissioner Sam Cho. "Touchless solutions reduce stress for those travelling today, but are the kind of innovations that will make the airport safer and more efficient for years to come. We appreciate the partnership of passengers and airlines to help test these programmes for the benefit of our community."
Following the pilot completion later this summer, SEA will evaluate usage with passengers, customer feedback, and increases to line efficiency. If successful, the airport hopes to launch a broader programme as it continues to use staffing and technology to make the security checkpoint experience as efficient as possible.