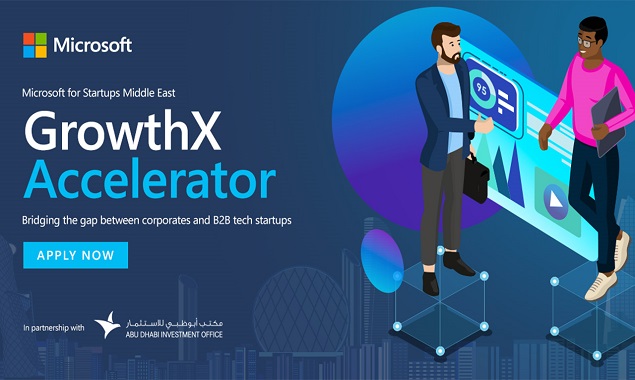 03 Jun

Microsoft Will Support Startups in Turkey with the GrowthX Accelerator Program

Applications are open for the GrowthX Accelerator program, developed in cooperation with Microsoft for Startups and Abu Dhabi Investment Office (ADIO).

Within the scope of the program, which was implemented in cooperation with Microsoft and Abu Dhabi Investment Office (ADIO), to offer new opportunities to start-ups in the region, a bridge is created between corporate companies experiencing various difficulties and start-ups that can offer solutions to them, laying the groundwork for new collaborations.

With the GrowthX Accelerator, it is aimed to strengthen the start-ups working in the B2B model in terms of technology, mentorship and market access and contribute to their growth in the new global digital economy.

$143 million invested in 155 startups in Turkey in 2020

While Turkey is working to bring its existing start-ups to a level that can show up in the global arena, KPMG's report reveals that the start-up ecosystem in the country has grown at a record level in 2020. In the report, it is stated that in 2020, 155 start-ups in Turkey have collected a total investment of 143 million dollars.

Start-ups that are included in the GrowthX Accelerator program, implemented within the scope of Microsoft for Startups, will not only gain access to Microsoft's ecosystem of customers and business partners, but will also be strengthened by taking advantage of the opportunities Abu Dhabi offers to technology companies.

Innovative entrepreneurs, who will be ready to receive investment by learning and growing together, will be able to establish stronger connections with corporate companies in the region. In addition to virtual and physical workshops, "demo days" and networking events will also be organized within the framework of the program.

At these events, start-ups will have the chance to explain their visions to investors and Microsoft's customers in the region. At the end of the first 12-week term, the 15 start-ups that can solve their corporate partner's problems most effectively will be selected by Microsoft.