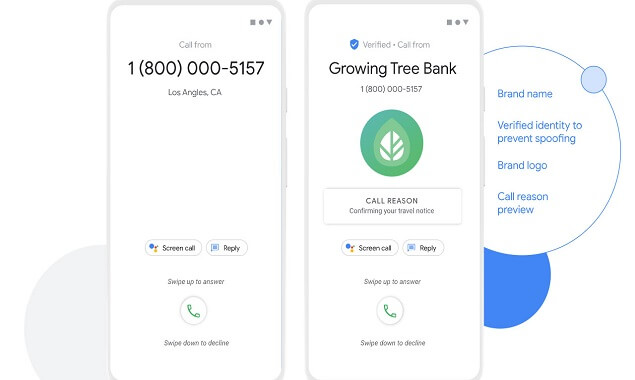 01 Oct

Google Creates New Caller Verification Service

In a bid to take on the escalating problem of telemarketing calls, nuisance robocalls, and scams, and the resulting consumer phone engagement for businesses, Google has introduced a new type of verification system, which it has simply named the Verified Calls feature in its Phone app.

The feature "increases call answer rates, builds trust, and helps consumers by presenting calls from legitimate businesses with verification, branding, and call reasons," Google explains in a developer update.

Verified Calls is a simple feature: any business that's approved for the program will be able to submit the phone number of the customer they are contacting along with a description of the reason they are making the call. The person on the receiving end of the call will then see the name on the company that's calling, alongside a verified checkmark and brand logo, on their Google Phone App.

What's more, the person receiving the call will also be able to read a call reason preview on the Phone App, to let them know if they want to pick up the call or not.

Verified Calls will be available on select Android Pie and higher devices this week and will roll out to more devices in due course. The countries included in the pilot launch are the United States, Mexico, Brazil, Spain, and India.