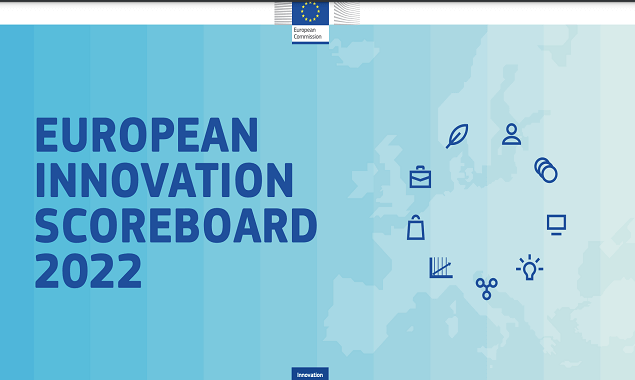 07 Oct

European Innovation Scorboard

The Eu European Innovation Scorboard, which measures and analyzes the innovation performance of EU countries, other European countries and countries in the nearby regions, has been published. The published report helps countries, including Turkey, to assess the strengths and weaknesses of their national innovation systems and identify the challenges they need to address.

In the European Innovation Scoreboard, EU countries were evaluated in four different performance groups: innovation leadership, strong innovators, mid-range innovators and emerging innovators.

Highlights of the review;
Sweden continues to be the best performer in the EU
Ireland, Luxembourg, Austria, Germany, Cyprus, and France are Strong innovators, performing above the EU average
Estonia, Slovenia, Czechia, Italy, Spain, Portugal, Malta, Lithuania, and, Greece are Moderate innovators.
Hungary, Croatia, Slovakia, Poland, Latvia, Bulgaria and, Romania are Emerging Innovators.
The highlights of the report are as follows:
Almost all EU countries improved their innovation performance in 2015-2022
In the period 2015-2022, the EU took its position further against all global competitors except China. The EU slightly narrowed the innovation performance gap with competitors such as Australia, Canada, the USA and South Korea.
South Korea remained the most innovative country among the selected countries
This year, Turkey was included in the category of "developing innovative countries", which also includes Poland, Slovakia and Serbia.
According to the report, if we look at our strengths, weaknesses and advanced features;
Relative strengths; medium and high technology exports, R&D government support, sales of innovative products, resource productivity
Relative weaknesses; design practices, international scientific publications, public-private joint publications, trademark applications
Strong increases since 2015; Government support for business, R&D Medium and high-tech goods exports, Knowledge-intensive services exports
Strong decreases since 2015; Non-R&D Innovation expenditures, Business process innovators, Employment in innovative enterprises
The European Innovation Scoreboard report visualizes country profiles, making it possible to compare strengths and weaknesses, innovation trends, and test correlations between indicators.