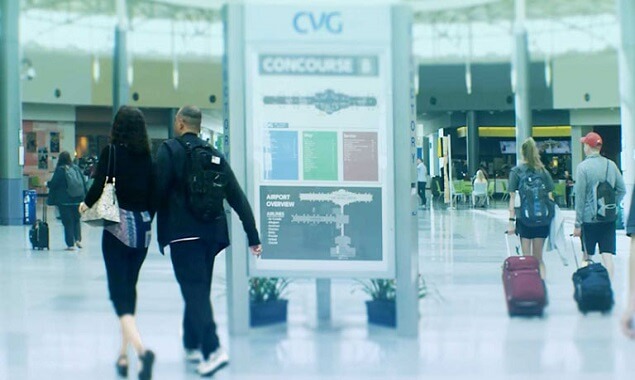 CVG Airport Implements Data Driven Flow Management System
June 2021
CVG Airport can better analyze passenger movements by using internet of things (IoT) sensor technology at checkpoints, terminals and passenger lounges to monitor and display waiting times.
By using the data collected from the project, the airport management aims to produce solutions that improve waiting times and passenger experience at the airport, and to make data-based decisions in personnel planning.
Thanks to this technology, flight gates can be arranged to reduce the density at certain points of the airport, the impact of disruptions at the airport on passengers can be evaluated and solutions can be found. Standby and flow data can provide strategic plans for layout configuration, signage, catering campuses, and door assignments.
The rollout of the technology will be done in phases throughout the year. Once complete, historical and live data will enable CVG to make daily operational decisions and long-term facility improvement plans.
As passenger traffic returns over the next several years, these insights will help the airport grow efficiently with the proper staff resourcing and concession planning to improve product offerings and placements for travellers.
The Veovo platform bundles AI-powered analytics, data from movement sensors and rich visualisations to provide live and historical insights into passenger occupancy, dwell times and movement patterns by flight.