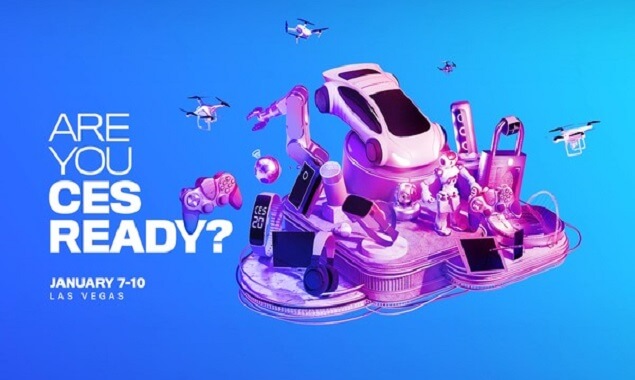 01 Jan

CES 2020 Attracted Attention

The Consumer Electronics Show (CES), which has been held every year since 1967, hosted approximately 180 thousand visitors from 160 countries this year.

Highlights of CES, where new generation innovations are introduced to the market every year, were Artificial Intelligence, 5G and Mobile Connection, Travel and Tourism, Transportation and Vehicle Technologies and C-Space.

The products and projects, which are introduced in CES 2020 and might draw your attention:

Lenovo ThinkPad X1 Fold

Foldable screen feature has been very popular recently. Lenovo introduced the ThinkPad X1 Fold laptop manufactured in this trend with CES 2020. The device, which has a tablet-like design, has a foldable 13.3 inch screen and works with Windows 10. The device that you can use with the pen has a mini keyboard with bluetooth and it can fit inside the computer when folded. Foldable screens are one of the main hardware trends that emerged at the fair this year.

Suunto 7

Our expectations from wearable technologies often affect the liveliness and the mobility of the manufacturer. Suunto 7 (smart watch) is one of the most interesting products with its screen where you can observe your heart rate, calories and more during an exercise. It shows heat maps in certain exercise modes so you can see the most popular running routes in your area. The device with built-in GPS is water resistant up to 50 meters and even offers the ability to download satellite maps for free – a first among Suunto watches. It uses Google Wear OS for smartwatch functions that allow you to download apps and use Google Pay.

Ballie

Ballie, produced by Samsung, is a tennis ball-sized gadget equipped with cameras and sensors to be able to track you. It can control various smart home features, take photos, send updates about your home when you're away, and even function as a fitness assistant. No release date or price was specified for Ballie, designed as a "multi faceted partner".

NEON

South Korea's technology giant Samsung finally has launched its project "NEON" at the exhibition. NEON, a "artificial human" project, is actually a digital avatar. He can communicate with his users as is the case with other smart assistants, but you can expect much more than that. Neon, created by Star Labs, is powered by Core R3 technology. Thanks to Core R3 technology, which has training capabilities based on "Reality", "Real-time" and "Responsive" features, NEON can understand, respond and even sympathize with you in milliseconds. The beta version of these avatars with a unique interaction ability will be launched soon.

Colgate Plaqless Pro

Colgate, with a new product in healthcare technology, introduced Plaqless Pro, which is the first electric toothbrush to detect accumulation in the teeth. This product, unlike the conventional electrical toothbrushes on the market, determines the time to brush your teeth depending on the nutrient residues in your teeth. It also reports the areas that you need to clean more with the blue light alert, afterwards indicates white light for you to move to other areas. By pairing Plaqless Pro with the Colgate Connect App, which provides instant feedback, personalized data and tips, you can monitor your dental health.