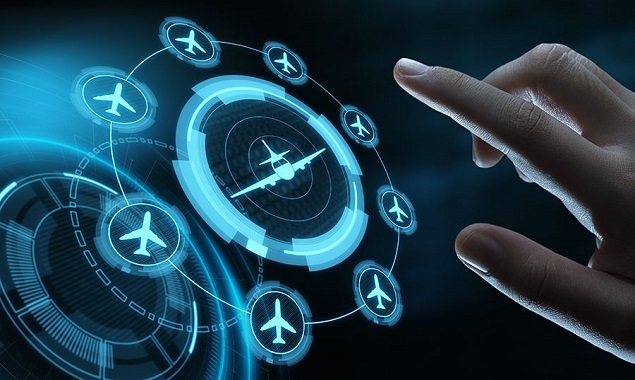 Aviation Technology Trends: 2021&Beyond
August 2021
2020/21 will go down in the history books as the airline industry's most turbulent period to date, with massive fluxes in passenger volumes globally due to the COVID-19 pandemic.
From head-mounted thermal scanning devices to technology-supported social distancing measures, airlines are adopting new and evolving technologies into their organisations to enhance both the customer experience and operational efficiencies. This pace of innovation adoption sets a scene for rapid industry transformation over the next few years. A smarter, safer, and more sustainable travel industry fit for both people and the planet is approaching.
Big Data&Artificial Intelligence
Artificial Intelligence (AI) has been a critical technology in transforming the operations of the aviation industry amid this crisis.
Southwest Airlines, has already made significant strides in this area having partnered with NASA to indicate potential safety issues. By using machine-learning algorithms, they have built an automated system capable of crunching vast data sets to warn about anomalies and to prevent potential accidents.
EasyJet is also using AI for predictive analysis. The airline is using a combination of these technologies to make sense of all the available data and use these insights to create offers and services personalised for individual travelers.
Biometric Technology
With COVID-19 reinforcing the idea of frictionless travel, the pandemic has also put strong emphasis on biometrics as a must-have technology.
In recent news, Star Alliance introduced a new interoperable biometric identity and identification platform for screening passengers, which went live in November 2020.
Emirates also launched an integrated biometric path at Dubai International Airport and Etihad trialed facial biometric check-in for cabin crew.
Cybersecurity and The Cloud
With a hybrid cloud infrastructure strategy in mind, airlines are focusing to become more agile with scaling up or down the infrastructure to meet the new demands of the fast-moving digital world.
Moreover, as the cloud market matures, it is now seen as the most secure and scalable way of holding and processing organisational data – such as document management for aircraft OEM data.
Sustainability
Sustainability is clearly an action item in the climate change discussions, since aviation is heavily implicated in its use of fossil fuel, and the resulting environmental impact. The pandemic has propelled this agenda forward – many aircraft manufacturers have embarked on their green journey. The main objectives in terms of sustainable development for the coming years is decarbonization and green technology investment. Companies such as IAG, Japan Airlines or Qantas are committing to net-zero carbon emissions by the year 2050. Finnair for its part aims to achieve carbon neutrality for 2045.