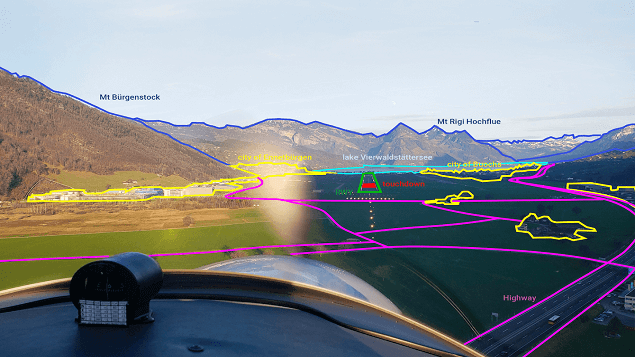 AI Assisted Vision System: PilotEye
October 2021
A new cockpit vision system featuring artificial intelligence-based software from Daedalean, PilotEye, was introduced by Avidyne on July 26, the first day of the 2021 Experimental Aircraft Association's (EAA).
PilotEye is the first avionics system Avidyne is bringing to the general aviation aircraft market in partnership with Daedalean, the Switzerland-based company that has been working on developing certifiable artificial intelligence software for safety-critical communications, navigation, and surveillance applications.
"Through this symbiotic partnership, we are combining the industry-leading artificial intelligence neural network software and certification methodology pioneered by Daedalean, with the proven hardware design, manufacturing and certification expertise here at Avidyne," Avidyne President, Dan Schwinn said in a July 26 press release.
Daedalean has been working with the European Union Aviation Safety Agency in recent years on a number of initiatives designed to explain key machine learning software design, development, and verification methods for the use of neural networks in avionics systems.
Avidyne expects to announce pricing and availability for PilotEye "later this year" and will provide more updates about the new technology over the next few months.
The camera can be mounted under the aircraft, and the neural network can deduce its own position from how the image changes over time. And, separately, it can also recognize static landmarks, such as some unique skyscrapers that constitute the skyline of a city, certain characteristic mountain tops by their shape, or specific lakes and coastlines.
"Certification of safety-critical AI-based systems is a paradigm shift in aviation," Luuk van Dijk, Daedalean's founder and CEO said in a statement.  "We are excited to be partnered with Avidyne, who will certify, manufacture, and be the first provider in the aviation market of AI-based safety solutions powered by Daedalean AI software."