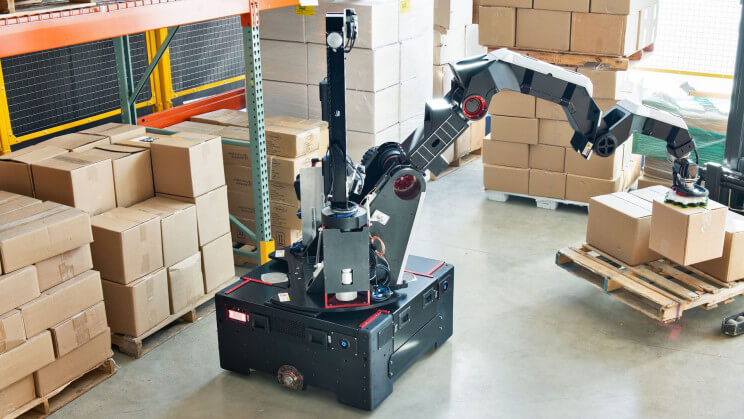 31 Mar

Stretch: Boston Dynamics Introduces Its New Robot

Known for its expertise in robotics, Boston Dynamics introduced its new robot that can contribute to e-commerce and logistics. The robot has many features such as unloading from the vehicle and fast box transport.

Boston Dynamics officials announced in a press release that the new robot will help the company gain a strong foothold in the logistics industry and meet the growing demand for flexible automation solutions.

Boston Dynamics Aims to Meet Demand for smart Warehouse Logistics

Stretch was designed to improve the flow of goods, improve employee safety in undertaking physically difficult tasks, and reduce the cost of fixed automation.

The robot features a small omni-directional mobile base that allows it to move around tight spaces and easily adapt to new warehouse layouts. An arm and a smart-gripper with advanced sensing and computer vision cameras allow it to navigate warehouse spaces and identify and handle a large variety of items.

"We're looking at picking up boxes around 50 pounds (23 kilograms), and our maximum rate of picking up and moving boxes can reach up to 800 cases per hour. So, it's a fast moving, highly versatile robot," Michael Perry, vice president of business development for Boston Dynamics told Reuters in an interview.