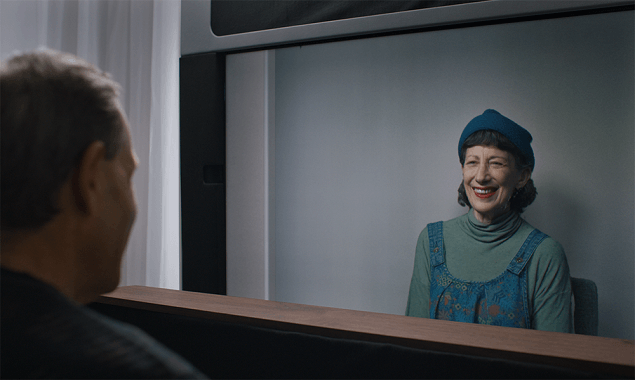 3D Video Chat Booth by Google: Project Starline
June 2021
Google's traditional event, Google I/O, attracted attention from technology lovers this year as well. Google introduced Project Starline, a hologram-like video chat tool that makes it look like the person you're talking to is in the exact same room at the event, with a video it prepared. In fact, the person you are with is not the person in front of you, it is just a booth. The cameras and sensors in these stands seem to transmit you to the other side in real size and allow you to see almost all the details of the person you are talking to.
Cameras and sensors capture your image and movements from multiple viewpoints, and these images are transmitted to a similar cabinet in a different room. The result is that you see your interviewer on a light field screen, a technology that works by radially cutting off the volume of an image. The voice of the other party is also transmitted in a way that spreads over the whole area, not through a speaker; which means you can hear the other person's voice just as if they were in the same room.
The video chat booth is currently only available in a few of Google's offices, and it plans on testing the tech with business partners later in the year. Google mentioned health care and media as two industries from which it was seeking feedback.
The images in Project Starline's sample video look extremely impressively realistic. However, we can say that this technology is not ready for widespread use yet. Considering that it will be widely used, a future like the ones we see in movies may be waiting for us.
You can watch the sample video of Project Starline: