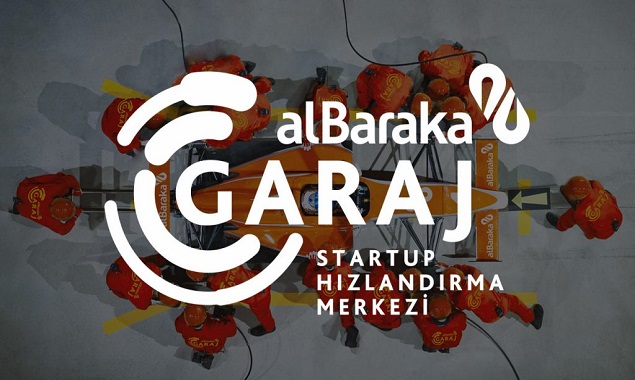 27 Aug

18 Startups Selected for the 5th Term of Albaraka Garaj

Albaraka Türk established Albaraka Garaj to contribute to the startup ecosystem and to support startups with innovative products and services. 18 startups selected for their 5th term at Albaraka Garage have been announced.

Acceleration attempts are as follows;

Kidolog: It is a digital platform that provides expert support to parents on many issues such as pregnancy and child.

Hamurlabs: It provides invoice and inventory management services to e-commerce operations.

Worksite Vision: It contributes to process optimizations in the construction and production sectors with artificial intelligence supported video analysis methods.

Wastespresso: It produces biodegradable disposable bio plastics by managing the coffee waste of the enterprises.

Champs: It is a platform that finds employees for the customer support team.

Sensemore: It supports the process and cost optimization in production by monitoring the production machines with sensors.

Modimu: It establishes integrated systems in schools in the process of digitizing health services in schools.

Koytola: It provides an online marketplace service that directly brings together exporters in Turkey and importers abroad.

Foster Insight: It provides natural learning processes (NLP)-based artificial intelligence and machine learning support to startups working on text data processing and interpretation.

Involwe: It is a platform that allows free brand experience to its users and brands to offer personalized experiences to their consumers with special filters.

Ovinot: It is a business transaction, document and money process management application for small and medium-sized businesses.

Remotify: It is an online marketplace that brings together approved freelance software developers and project owners.

Mercens: It includes accounting, online ordering, personal account representative and reporting features.

PediApp: An application that provides personalized support for the health and growth of children from pregnancy to adolescence.

SorGuru: It is a marketplace platform that provides one-on-one training and consultancy services by combining experts in the field and clients.

LeadPort: It is a mobile application where sales representatives can manage all activities related to their customers.

AbilityPool: A digital platform that enables organizations to discover the different talents of their employees and to manage their volunteering management more effectively.

Wonderkids: A platform for sports fans to develop and be discovered with sports-oriented special diet and training plans and training videos.