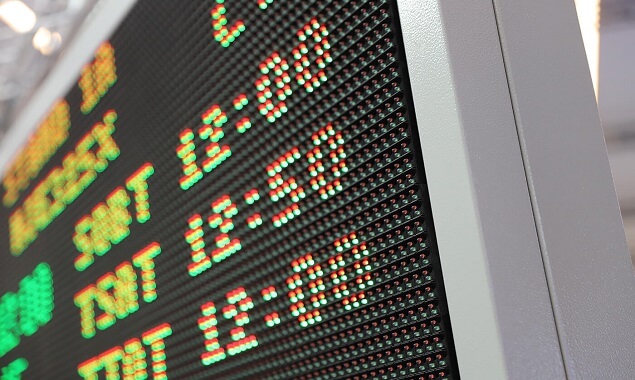 05 Jul

13 Innovations That Can Improve Airport Passenger Experience

Let's take a look at 13 innovative solutions showcased at the Passenger Terminal Expo (PTE) event in Paris which can change airport operations

Cloud operations tool

AeroCloud entered the market in 2019, addressing airports' need for alternative solutions to outdated and obsolete legacy technology. The management platform is designed to increase airport throughput, centralise all airport data, automate tasks, predict passenger flow, manage gate usage and ensure all airport stakeholders have access to modern, reliable and intuitive technology solutions.

360-degree digital-first communication strategy

Providing passengers with real-time information about the airport environment right at their fingertips is a big focus for the industry right now, and leveraging on this trend is Atrius. The solution turns the airport terminal into a data-rich intelligent space to inspire and guide passengersç Atrius is a full-service location services company and provide everything from the indoor positioning down to connected interactive maps and wayfinding. Passengers can engage with the maps and discover and explore what the airport space has to offer and effectively navigate that."

Ultra-slim self-service bag-tagging unit

Ink Innovations presented its self-service bag-tagging unit. With the new Ink QuickTag Lite solution, airports can retrofit check-in halls and bag-drop areas with touchless barcode scanning and biometrics to create a tag-and-drop space for passengers. It has also been designed to issue tags with minimal staffing. Moreover, staff can perform check-in, bag-drop and boarding processes from smart handheld devices. "

Seamless biometric check-in to boarding experience

ICM Airport Technics, an Amadeus company, provides a guided walkthrough of the company's complete end-to-end biometric passenger journey from check-in to boarding. Powered by facial recognition technology, the solution empowers passengers to pass from check-in to boarding using biometrics, eliminating the need to continually present passports and boarding passes. The experience sees the passenger check-in at a biometric kiosk, where the passenger's facial image is captured and verified against their passport. Once the verification process is done, luggage is dropped quickly and easily at an Auto Bag Drop (ABD) unit, with passengers automatically recognised by the camera embedded in the unit as they approach it. They can then pass through the security and boarding gates, equipped with cameras that automatically validate the passenger's identity.

NFT as a service

Web3 is fundamentally changing the relationship between businesses and, in the case of airports, the passengers. The Sayl platform is today live and already in use by more than 300 brands, including airports such as Brussels Airport and restaurant chains and retailers, who use Sayl for online and in-store ordering, customer data activation, retention & loyalty purposes, identifying their customers in an omnichannel context and serving customers in a more personalised manner. The platform is designed for marketeers, digital managers, digital teams that want to introduce NFTs to their business to strengthen the relationship between the business and the customers. They can now easily introduce these NFTs in a very seamless way. Within the Sayl platform, they can manage the full life cycle of an NFT without the need to really understand how NFTs, blockchain and crypto really work.

AI apron turnaround control solution

Assaia's ApronAI uses computer vision to generate insights from video streams and leverages untapped operational data to optimise apron operations in real-time. Assaia's products generate data-driven predictions and help you make better decisions, reduce accidents on the apron, improve sustainability, and increase turnaround efficiency.

Using data to increase efficiency, reduce cost, improve sustainability

FlightAware, a leading digital aviation company providing global flight tracking solutions, predictive technology, analytics and decision-making tools.. FlightAware started as a flight tracking company, but have now positioned as an aviation insights company, as they have stored every piece of data that they have captured over the years and that allows them to do a lot of analytics, machine learning and generate new data

Future-proof self-service technology

Elenium showcased its streamline passenger experience that uses secure airport-grade biometrics and voice recognition to take the passenger seamlessly from check-in to boarding. is Elenium's suite of innovative self-service solutions that provide a quicker and more convenient experience for travellers. The end-to-end solution moves passengers seamlessly from the very start of their journey to their final destination. Voyager offers a contactless journey powered by secure, airport-grade biometrics.

State-of-the-art planning platform

BEONTRA showcased its newly launched BEONTRA Horizons platform. With a user-focused design strategy of "less effort, more intelligence and same flexibility", BEONTRA Horizons adds significant value without compromising on the benefits of the current scenario planning suite. With a modern user interface targeting the individual solution of every user, BEONTRA Horizons builds upon 10+ years of community feedback. Routine tasks are automated and default checks and reports are readily available to focus all time and attention to value generation. Fully integrated machine learning algorithms allow for both quicker and more intelligent forecast. Learning from the historical data it identifies patterns and trends to apply on future data. Most importantly, the user remains in full control and has the freedom to change all default settings and outcomes.

A step closer to a fully self-screening checkpoint

Among the most innovative concepts that Vanderlande presented was the PAX Divest Assistant,. Vanderlande's self-divest solution introduces a self-service function to airport security checkpoints by allowing passengers to move through the divestment process without the help of a local agent. The solution can help reduce passenger and staff interactions while providing travellers with a stress-free journey through the screening process

Innovative retrofit touchless solution 

Happymeter presented the happyhover – an innovative solution that can easily be installed onto existing self check-in kiosks, eliminating the need for a complete equipment overhaul. The happyhover™ bar, when placed above the interactive kiosk screen, uses touch sensor technology to project a shield of invisible infrared light that detects finger movements in mid- air, allowing customers to select, swipe and type without the need to physically touch the screen.

Virtual queueing

Virtual queuing is becoming an increasingly popular solution for passenger demand management, especially now when travel is picking up. Copenhagen Optimization  provides virtual queuing which is the process of managing passenger demand by using technology to create a virtual line or space for passengers. This can be done in a variety of ways, including through the use of an app, by phone, email, website, through a contact centre or SMS.

Lost & Found tech

SITA presented its brand-new solution the WorldTracer® Lost and Found Property – an ATI-specific, cloud-based application that solves the lost property problem on a global scale. It helps airlines handle lost and found items more accurately, reuniting passengers with their lost property and ensuring GDPR compliance. With the Lost & Found Property Service, passengers can make a report on their phone, register that with their airline and when the item is found, all they need to do is take a photograph of the item. Using computer vision and machine learning, SITA's software then identifies the type of item that is lost and facilities the matching of the item.