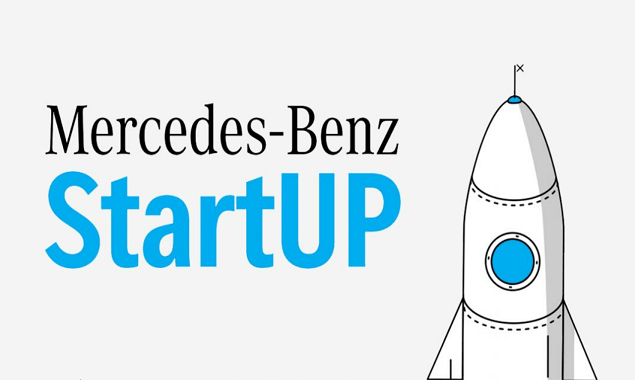 Winners of Mercedes-Benz StartUP 2021 Announced
September 2021
The winners of the Mercedes-Benz StartUP competition, in which 633 startups from 43 provinces of Turkey participated, were announced. A total of 150 thousand TL was awarded to 3 startups, which received major awards in 3 different categories, namely "Transportation Solutions", "Social Benefit" and "Special Jury Award". Syntonym in the "Transportation Solutions" category, PONS in the "Social Benefit" category, and IWROBOTX in the "Special Jury Award" category this year became the entrepreneurs who won the grand prize.
Germany, where they will have the opportunity to get to know the European startup ecosystem and develop potential collaborations, with a special development program called "StartUP Boost" for the startups, which started their educational adventures in the competition with a one-day training camp by staying in the top 60 and entered the top 10 with the jury evaluations. The right to participate in the Enterprise Ecosystem module was given as a gift. In addition, for the first time this year, the top 10 startups received the right to receive one-on-one mentoring support from Mercedes-Benz executives tailored to their needs.
This year, 47 percent of the applications to the competition consisted of entrepreneurs under the age of 25, while 1 out of 4 entrepreneurs was a woman.
The winning startups are as follows:
Syntonym: The winner of the Transportation Solutions Award, given for the first time this year, was Syntonym. Syntonym can irreversibly replace existing faces, which are biometric data in images and videos, with synthetic faces that never existed. Unlike traditional methods, it preserves analytical metrics such as age, gender, head position, and facial expressions. This intact anonymization increases the accuracy and reliability of artificial intelligence algorithms. It enables advanced data analysis.
PONS: The winner of the Social Benefit Award was PONS, thanks to the innovation it brought to the healthcare industry. PONS; It focuses on building medical imaging networks by developing wearable ultrasound technology that allows doctors to remotely scan, monitor and diagnose patients without needing to call them to the hospital.
IWROBOTX: The Special Jury Award winner was IWROBOTX. IWROBOTX's autonomous sea vehicle Doris, which performs sea surface cleaning, uses cameras and sensors to recognize and classify objects on the sea surface, collect waste, transfer the collected data to the internet and prepare reports. Using AI-based IP technology to identify wastes on the sea surface, Doris can make a waste map according to the type of waste collected from the water surface. Additionally, reports can be generated based on the collected waste.