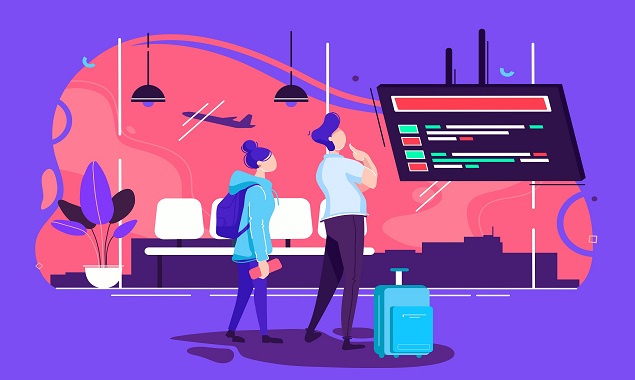 The 12 Travel Startups to Watch Out For In 2021
January 2021
No one could have anticipated what 2020 had in store for us. When COVID-19 was declared a pandemic, back in March, the travel and hospitality industries were among the sectors that were hit the hardest, having to navigate one of the worst crises in history. Several travel corporations and startups went through difficult layoffs in the weeks and months to follow – most notably Airbnb and TripActions. The industry as a whole quickly realized that this pandemic would have lasting effects and change the way we travel for the foreseeable future.
The good news is that there are signs of recovery as we near the end of 2020 and look ahead to 2021. On the startup front, Airbnb's long-awaited IPO is sure to give travel industry partners a tailwind, proving that despite a global pandemic, "getting away" is not just a luxury, but has rather become a necessity for many. Adding to this, the growing concept of "working from anywhere" is changing how we think of accommodations – being more than just a place where we sleep and get away for the weekend.
In the travel industry, 2020 has been a year where many companies have raised funds to "survive" the current pandemic – if they even had the ability to raise. The latest data from Crunchbase shows that both the number of funding rounds and the average dollar amounts raised by venture-backed travel startups have declined this year. Early-stage startups were the hardest hit with less fresh venture capital money going towards backing companies at this stage.
However, "in the midst of every crisis lies an opportunity," and we, at Plug and Play, are firm believers that there will be many winners born out of the pandemic. We've listed out 12 travel startups below that are redefining the travel and hospitality space and that we think are worthwhile to keep an eye on in 2021.
Airalo
Purchasing international data plans when traveling can be frustrating. Buying a local SIM card can be a tedious process and carriers like AT&T tend to charge a huge fee to use data plans abroad. Airalo is here to change that, as the world's first eSIM store. Almost all new smartphones are being offered with an eSIM, a SIM that's already embedded inside the device. Airalo is an eSIM marketplace that smartphone users can use to buy temporary mobile data plans when traveling abroad. Airalo's mobile data plans are completely separate from your standard mobile data plan and run on a local network.
Ditto
"Contactless" has been the theme of 2020 and will continue to be for at least the first part of 2021. Ditto is a distributed database for cross-platform apps to sync even without an internet connection. With Ditto, your apps can sync directly with each other during outages, crashes, or in mobile not-spots. Since the pandemic hit, Ditto has seen a surge of interest from airlines.
Amenitiz
Amenitiz is an all-in-one platform for the hospitality industry. This travel startup's solution centralizes all the tools that any hotelier would need to run its property into a single, easy-to-use platform: a PMS, a website builder with a fully-integrated booking engine, and a channel manager. The main value proposition is the platform's convenience, allowing hotels to increase direct bookings, save costs, with a great UX. The company has more than 1,200 clients across Europe.
Troop
Meetings and events planning have become increasingly complicated. Troop aggregates thousands of data points, enabling corporate travel managers and meeting planners to select event destinations based on objective intelligence rather than just opinion. The platform of this travel startup optimizes destination selection based on cost, travel time, ease of travel, visa requirements, and carbon footprint, among other factors. Now, Troop is adding functions to surface safety and security information to address the risk side that becomes part of the equation.
Yoti
Facial recognition and biometric identification technology could play a pivotal role in how "immunity" or "health passports" might work. One of the leaders in this space is Yoti, who allows consumers to take control of their digital identity by creating a reusable ID on their smartphone that can be shared multiple times with organizations on the Yoti platform. It is a GDPR/CCPA compliant solution, available in 6 languages and accepts passports and photos from 165 countries.
The Hotels Network
In today's environment, hotel brands need to take innovative approaches in order to increase their direct bookings. The Hotels Network enables hoteliers around the world to increase direct bookings by using predictive personalization to offer each guest a unique user experience. The company has developed a predictive algorithm for hotels, capable of analyzing the visitor's interactions in real-time and predicting the action they intend to take on the website before they do so. This enables hotel owners and marketers to change the messaging on their websites in real-time, personalizing the experience for website users. The Hotels Network works with more than 5,000 hotels across 96 countries.
Smooss
Smooss helps travel companies (especially airlines) to increase revenue and improve customer experience thanks to tailor-made solutions designed on top of reservation systems. This travel startup currently has two main products: an upselling platform and a disruption recovery solution. Smooss enables easy rebooking with its universal "Disruption Recovery" solution and enables a personalized revenue opportunity through its Smooss Ancillary Platform.
Blueboard
As more employees work remotely, companies are finding it difficult to recognize and reward them. Blueboard solves this problem, offering a rewards and recognition platform that is providing a curated experience that employers can bestow on their employees and top performers. Virtual cooking classes, skydiving, snorkeling, you name it, Blueboard's concierge service is here to handle all of the logistics.
Port
Port is another travel startup that will shape 2021. Curious travelers want to experience and learn about different places in the world, however, there are many tour and travel experiences not within reach if you are unable to travel (for financial, time or physical reasons). Port enables travelers and working professionals to book on-demand remote guides around the world and receive live, interactive video calls to experience new destinations or attend events that they can't physically go to.
Hopin
It's safe to say that COVID-19 has changed the world of events with everything moving online. Hopin is an interactive web events company that allows hosts to create events where through video, quality connections can be made. Whether it's a 50 person event or 50,000 person conference, you can customize your event to fit the requirements and even have attendees move in and out of rooms. It was recently announced that Hopin (founded just in 2019!) closed a $125M Series B at a $2.125B valuation.
Butler Hospitality
Butler takes over restaurants inside of hotels and transforms them into delivery hubs that provide virtual room service to nearby full, limited- and select-service hotels. Butler designs its own menu of elevated, accessible luxury food, prepares it in its own kitchens, and delivers it to hotels throughout New York City in under thirty minutes. By partnering directly with hotels, Butler delivers food directly to the hotel room and charges the guest's credit card on file unlike other delivery services.
Cargo.one
Calling air cargo demand "one of the few bright spots" in the global airline sector, IATA chief economist Brian Pearce said that requirements for air freight had been supported by the transport of medical equipment and essential supplies. We expect this to continue as unlike passenger demand, air freight requirements are following a fairly typical recession/recovery cycle. cargo.one is a digital platform for freight forwarders to search, compare and book air freight capacities across airlines. These airlines benefit from a fully digital and data-driven distribution channel, attracting new business at lower cost and higher operational efficiency.