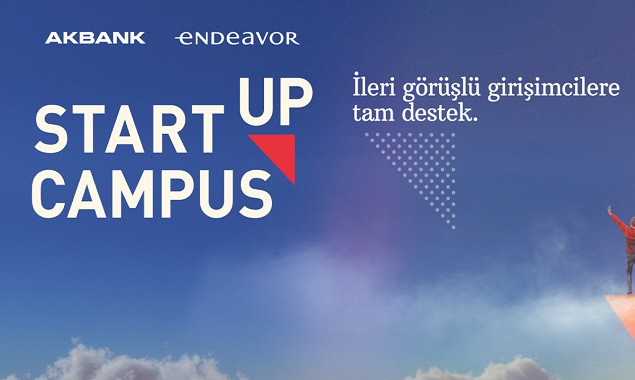 10 Feb

Startups Presentations on StartUpCampus Demo Day

Startupcampus Demo Day is organized with the cooperation of Endeavor Turkey, Akbank was done online.

During the third StartUpCampus program, entrepreneurs participated in functional online training and workshops according to both current and changing needs. Important topics such as strategy, law, marketing and communication, human resources and leadership were discussed in these trainings and workshops.
12 startups presenting at StartUpCampus Demo Day:
Agrovisio: Agrovisio is a startup that combines climate, satellite images and artificial intelligence to produce analyzes of the agricultural production process and agricultural supply dynamics.
Bakiyem.com: Bakiyem.com is a financial technology startup that offers online payment solutions to companies of different sizes who want to receive payments from their customers or users easily, quickly and with low costs.
BEIJE: It is a startup that subscribes to women for personal hygiene products they regularly use on its own platform.
Car4Future: It develops energy sharing network software and energy transfer hardware developed with block chain technology for electric vehicles.
Ecording: Ecording is a social startup that develops sustainable and innovative environmental technologies against the global climate crisis.
Kobaküs: Kobakus is a software startup that enables companies to manage all bank and pos accounts on a single platform, simultaneously and with high security.
Moritoys: It is a product and service design initiative that provides a new generation of educational games and toys for ages 2-6.
Mottojoy: It is a startup that offers the tours and activities of travel agencies for sale through the Mottojoy mobile application and website, and where vacationers can buy tickets for these organizations quickly and economically.
Sertifier: It is a big data startup that collects and analyzes training and experience data in one place in a competency-oriented manner.
The Academys: The Academys, which was opened under the name of Shoutcaster Academy in 2017 and set out as the world's first e-sports training company, is the most successful brand of e-sports integration.
Usersdot: It is an e-commerce intelligence that monitors and analyzes the products of sellers in marketplaces and offers sales-enhancing recommendations.
Visiomex: It develops artificial intelligence-based quality control products for the manufacturing sector, especially for automotive and white goods manufacturers.