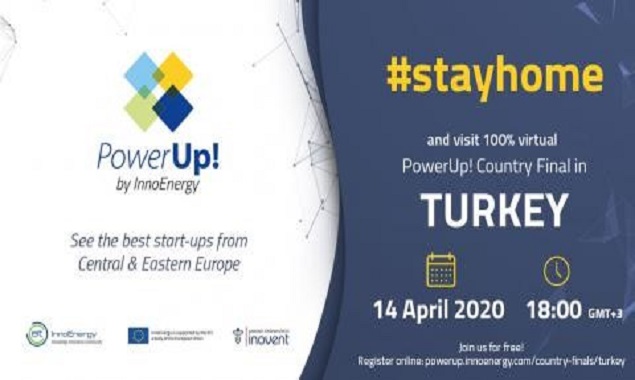 01 Apr

PowerUp! Turkey Final Day Was Organized

PowerUp! which is energy oriented and the widest ranged startup event in Europe is organized online by Startup Competition, Sabancı University and EIT InnoEnergy.

Shortly, PowerUp! includes all technology startups that operate in energy, smart transportation and cities application, clean technologies, battery and storage technologies and cyber security areas. PowerUp! offers the opportunity to open up to international markets in Central and Eastern Europe. The winner in the competition can obtain product development, pilot project, business development strategies and access to international markets, growth and new financing opportunities.

As a result of the preliminary consideration and interviews, the winner is Blink Energy that cleans the ice on energy lines among 11 startups which had opportunity to compete in the Turkey finals (Algopoly, AreyLight, GraphCap, Blink Energy, Massive Energy, Car4Future, Solarify, Berker, Iwrobotx, Ara Arı, Winergy).