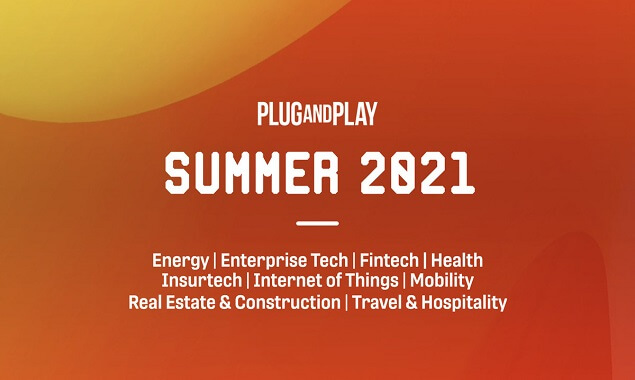 05 Jul

Plug and Play Summer Summit 2021

Summer Summit 2021 event which is organized by Plug and Play, one of the most important acceleration centers of Silicon Valley, was held online.

Many participants took part in the 8-day event, where 150+ startups took place in the categories of  Travel & Hospitality, Enterprise Tech, Health, Insurtech,  Fintech, Internet of Things, Real Estate & Construction, Energy, Mobility.

Summer Summit 2021 Travel & Hospitality startups;

Laasie.ai: LaaSie powers a new kind of loyalty by pairing AI with our network of 1,000+ instant gratification partners to personalize the optimal mix of rewards to match each user's preference.

Deal Engine: B2B SaaS to automate travel management.

Livn: Livn is an Open Connectivity Hub for creators and sellers of tours, activities & attractions.

Grapevine: Grapevine is an AI-powered digital concierge providing personalised 'right time, right channel' offers to business travellers. We work closely with Travel Management Companies (TMCs) to increase ancillary attachment rates and capture in-destination revenues.

Thrust Carbon: We're on a mission to make travel effortlessly green.

Kyte: Kyte is an airline retail platform empowering airlines and travel agencies to maximise their customer experience and retailing.

PayParc Global Solutions: Payparc offers a platform optimizing the B2B payments for the travel industry.

Splyt: Splyt is a B2B mobility marketplace that connects institutional supply and demand for ground-based transport. It makes mobility inventory available through its single API, without the users of its demand-side partners needing to download or register with additional suppliers.

Kustomer: Kustomer is an omnichannel Software-as-a-Service (SaaS) CRM platform specializing in customer service.

HotelRunner: We make travel supply universally accessible as a SaaS-enabled sales management platform and B2B network for accommodations, travel agencies and payment providers to find, contract, connect, and transact with each other online, at scale.

Hyperguest: HyperGuest is an API-based platform that creates a direct connection between accommodation providers and travel providers in order to empower both sides to deliver rooms with maximum efficiency.

Splio: Splio Mobile Wallets makes it possible for brands to communicate on their customers' mobiles, with no app to install, using native applications (Apple Wallet and Google Pay). Through the digitisation of your loyalty cards and vouchers in wallets, you can send push notifications and nearby alerts.

Patch: Patch provides solutions to calculate emission and carbon footprint. It provides API to automate the sustainability goal for the business. It integrates with businesses, calculates their emissions, and compensates their environmental footprint by purchasing verified from carbon removal projects.

CHOOOSE: CHOOOSE delivers technology for consumer-facing enterprises helping their customers address the climate footprint of any transaction.

Levarti: Levarti delivers automated passenger disruption management and operational and passenger process improvement through staff mobility solutions on the ground, above the wing and below the wing, as well as in the cabin. Levarti's solutions drive increased ancillary revenues and passenger satisfaction.