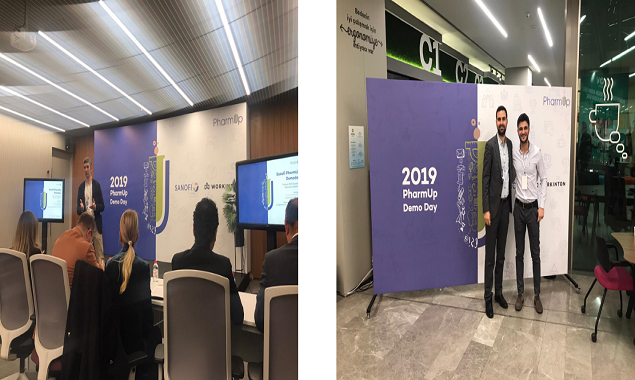 PharmUp Demoday 2019
December 2019
Sanofi Turkey's PharmUp Acceleration Program in cooperation with Workinton to support the development of new generation initiatives in the health sector, resulted in a demoday held. The PharmUp Startup Program has graduated 5 startups.
Details of startups that take stage on demoday;
AKSENSE; The winner of 'PharmUp', is the first in the world with the feature of developing a bedside infection diagnostic device for early and rapid diagnosis of hospital infections under five minutes.
HIDNA; The initiative is developing platform technology for encrypting, archiving and practical reading of digital data in DNA.
Albert Health: It is an artificial intelligence-based and voice health assistant that helps chronic patients take their medications on time and in the right dosage.
Pepapp: Turkey's first digital female assistant which following the menstrual and ovulation periods of women and while beautifies its days with fun and informative advice during this period.
Respo Gadgets: It develops a quiet, portable and comfortable in-mouth appliance named Dormio that can be used in the treatment of mild to moderate sleep apnea syndrome and snoring, which is very common in the community.