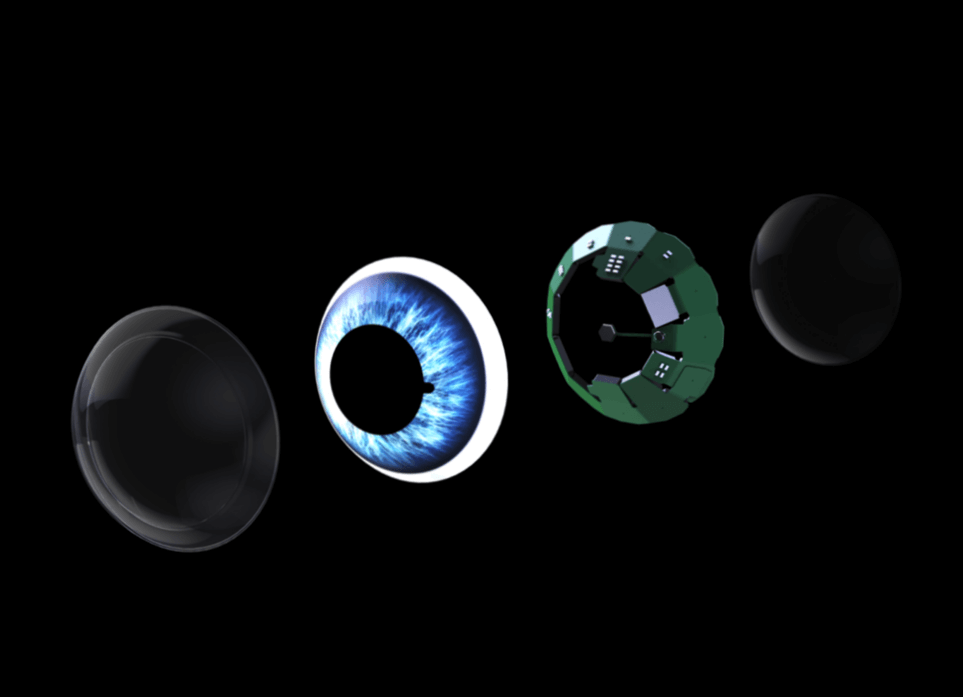 Mojo Vision Unveils Augmented Reality Contact Lens Prototype
May 2022
Mojo Vision released a new prototype of its Mojo Lens augmented reality contact lenses product.. This smart contact lens will bring "invisible computing" to life
This prototype is a critical checkpoint for the company in its development, testing, and validation process, and is an innovation positioned at the intersection of smartphones, augmented reality/virtual reality, smart wearables, and health tech.
The prototype includes numerous new hardware features and technologies embedded directly into the lens — advancing its display, communications, eye tracking, and power system.
The initial target market is for people with low vision, as it will be a medically approved device that can help partially blind people see things better like road signs.
The system is building around a 0.5 millimeter microLED display with a remarkably dense 14,000 pixels per inch. The text overlays are highlighted through micro-optics, while data is transferred back and forth via a 5GHz band. All of that is powered by an ARM Core M0 processor. An eye-tracking system is on-board, utilizing acceleromter, gyroscope and magnetometer readings to determine the motion of the wearer's gaze. That, in turn, forms the foundation of the system's hands-free control.
Of course, it is still in the prototype stage. That means it is not yet at the stage of commercialization and widespread use. However, the company is doing the necessary work to make this possible. The company has also announced partnerships with fitness brands like Adidas Running to develop workout apps. In other words, they form the ecosystem of the product before it is released. Let's see how successful it will be.
Source: https://venturebeat.com/2022/03/30/mojo-vision-unveils-latest-augmented-reality-contact-lens-prototype