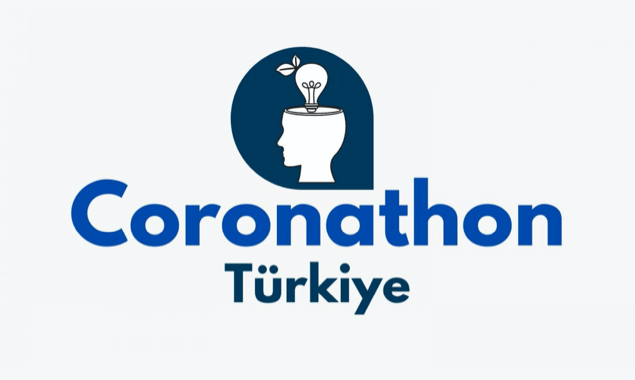 01 Mar

Coronathon Turkey Successfully Completed

With the fellowship of Turkey's leading entrepreneurs, universities, non-governmental organisations, ministries, private companies to produce solutions to the problems that arose during the coronavirus outbreak, the "Coronathon Turkey" has been successfully completed.

We followed Coronathon Turkey that have brought together online, teams and individuals with socially and logistically innovative solutions to the problems that arose during coronavirus outbreak closely.

In the competition, in which more than 1500 people and about 150 projects in total participated, 12 projects received the award of approximately 130 thousand Turkish Liras in total.

Here are the winner MEDIBOOK and other 11 projects of Coronathon Turkey.

MEDIBOOK: During the coronavirus outbreak, it provides healthcare services to groups that do not want to go to the hospital but need to receive health services with video and remote monitoring modules. The project aims to touch two key issues. First; Medicine / product orders via chronic telemedicine, home delivery of all services including laboratory and digital process management. The second is the remote monitoring of patients under quarantine at risk of COVID-19 without compromising the health of their physicians.

BIOTEL: Application, offers to reveal the potential by utilizing the idle measuring machines found in molecular biology and genetics sections in Turkey, carries the objective of providing an increase in the number of tests performed per day.

STUDIO LIVE: Purpose; to meet the people who need it with good life experts (ie mindfullness, meditation, psychology, coaching, yoga and fitness) to reduce the social and psychological effects of the quarantine period. Live and one-to-one interview and lesson practice. It also has specialized programs for adults and children.

EXPONA: Home to home online workshops platform. A market place platform with experiences that can be offered online from home to home, for those who are alone at home, unable to socialize or want their children to focus on different areas.

COROWARNER: A mobile application for COVID-19 that alerts you instantly and anonymously if you have been in the public domain or socially interacted with the person who has tested positive, and then guides autonomous advice using artificial intelligence in line with your level of interacting and your current situation.

CORONAPP: In order to follow the epidemic, it is a mobile application that will follow the contact of individuals with each other with built-in sensors, such as bluetooth signals, to alert the people they are in contact with in case of a virus diagnosis in a person they interact with.

GÜVENDE KAL(STAY SAFE): With the support of geolocation, it detects human density and presents this data to its users, as well as enabling users to control their own health status through the symptoms of the disease; mobile app that keeps statistics of symptoms and intensity.

NEOANKA: This application, which is developed based on artificial intelligence, enables the classification of health complaints other than COVID-19 complaints into the right specialty branch with the symptom analysis algorithms to analyze the disease symptoms, and that patients can benefit from healthcare services by making online interviews with physicians from the relevant specialty branch.

KOLKOLA: A "volunteer" marketplace that brings volunteers, NGOs and sponsors together. With this application, any NGO or organization installs a "task" they planned and be responsible for. (for example, shopping for the elderly, who are forbidden to leave CORONA).

COGUARD: A chatbot application that brings together experts and institutions to answer people's health questions and requests from COVID-19 and so on.

FACTHACKER: A system that will help news validators fight against fraudulent news against the information pollution in our country, especially the COVID-19 outbreak.

BIRCAN: It brings together volunteers, NGOs, municipalities, veterinarians, pet owners and demanders on a platform. Its aim is to direct all stakeholders in an organized manner and with common mind to look after animals in the areas identified, to feed them and to solidarity.