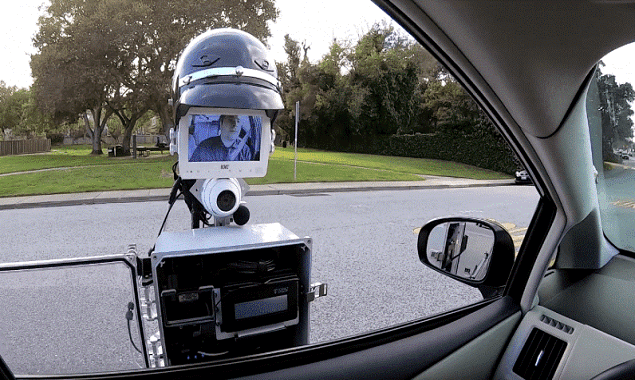 01 May

Can I See Your Driving License Please?

SRI International began testing "RoboCop" to protect traffic cops from the usual dangers. What is this RoboCop? It is a video camera mounted on a long metal arm. When the police pull over a driver to check, instead of leaving the car to face the driver, this arm extends from the police car to the pulled over vehicle.

The robot has a display and camera that allows the driver and police to talk to each other at a safe distance. It is also supported by a barcode reader that allows to quickly scan the driver's license and vehicle registration. If, after this conversation, the police officer decides that it is an illegal situation, the printer in the robot can immediately issue a traffic ticket. In this way, possible attacks against police officers could be minimized.