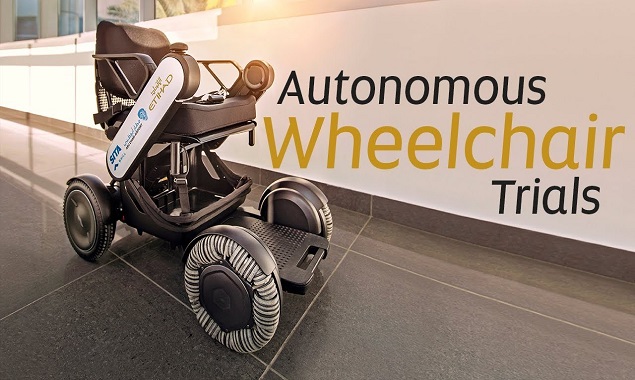 Autonomous Wheelchair
September 2019
For passengers with reduced mobility, Etihad Airlines has launched a trial of autonomous wheelchair transport at the airports. The project is being implemented jointly between Etihad Airlines and Abu Dhabi Airports in collaboration with personal electric vehicle supplier WHILL and the information technology company SITA.
The trials at Abu Dhabi International Airport until the end of the year will include intensive testing and mapping of the airport environment to facilitate autonomous movement.
For now, while focusing on autonomous driving from one point to the other within the airport, the goal is to achieve real-time access to ticket information, boarding time and gate number and to achieve a fully autonomous system.