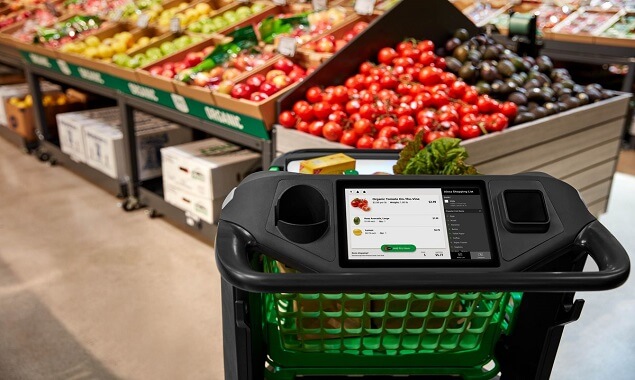 16 Jul

Amazon's New Smart Shopping Cart

Amazon is expanding its real-world footprint with another unconventional physical product: a shopping cart. While it certainly looks like an aesthetic upgrade to your standard grocery store cart, the Dash Cart, as it's called, is in fact a smart version of the tried-and-true food transport vehicle.

It's equipped with a touchscreen and other various hardware components to automatically detect what items you're placing inside and even how many of those items you've picked off the shelf. When you're done shopping, you're allowed to take the cart through a special lane that checks you out digitally without requiring a human cashier to ring you up.

The Dash Cart is coming first to Amazon's grocery store in the Woodland Hills neighborhood of Los Angeles.