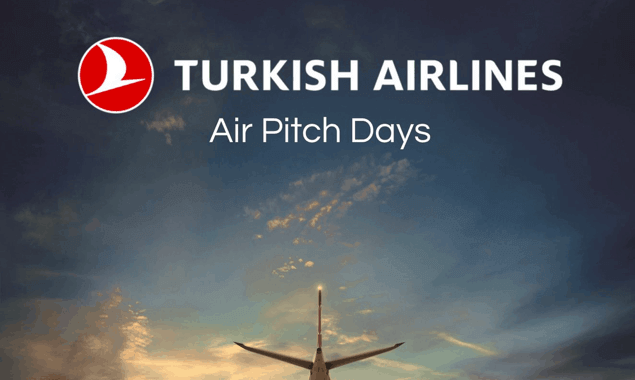 16 Jun

Air Pitch Days Program is On Fire

We have launched the Turkish Airlines Air Pitch Days in order to be inspired by the ideas and innovative business models brought by new generation startups, to know more about the products and services they offer, and to develop potential collaborations with them.

On the Air Pitch Days program, the first of which was organized in February, the startups explained their products and services to our relevant managers in our R&D Center and potential collaborations were discussed.

Startups that make presentations in the program:
B2Metric AI; It is a cloud and on premise based software solution that enables companies to solve complex problems based on artificial intelligence and machine learning. B2Metric AI obtain insights from sales, customer and image data of companies in the Finance and Retail market, using artificial intelligence technologies, data collection, data mining and data processing. It is aimed to optimize processes and make future predictions to increase company profitability.
Juphy; It is a platform that allows you to manage your digital communication channels through a single one. Juphy allows to connect all type of communication networks such as e-mail, WhatsApp, Facebook, Instagram, Twitter, LinkedIn, YouTube and HTML Web Forms in a single point.
Aktivido; Digital activity platform for adventure lovers. The platform brings together those who want to experience nature sports such as paragliding, kitesurfing, diving, ballooning, trekking, sailing, windsurfing, and who are looking for a new hobby or eager to be athletes. Aktivido, which gathers many activities such as experience activities, trainings about nature and adrenaline sports and adventure tours under the same roof, operates as a digital activity platform.
Senkrondata; The AI-powered platform automatically matches the same or similar products from different websites and report thousands of product prices based on collected historical data.
Pincident; Employees in the field can report the risks they encounter (e.g., near-miss situations) or incidents that are already fired (eg fire, infrastructure problem, etc.) in real time by a location-based, image / video / sound transmission supported mobile application. With the Pincident web operation panel, officials are notified of the events instantly and they can handle the occurences in the most effective way by sending relevant rescue team to the location according to the content provided by the delivered message.