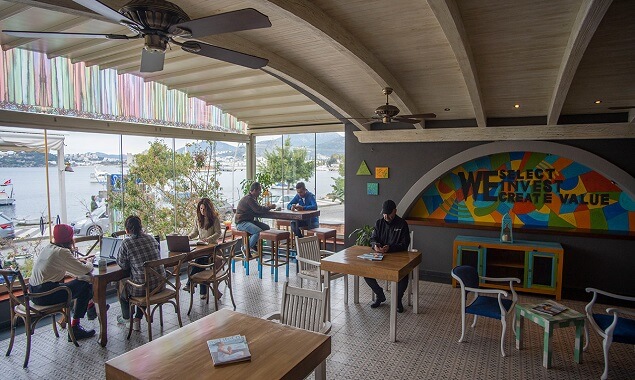 A New Acceleration Program for Startups, helo! Bodrum
March 2021
It was established to provide versatile support in the stages of business model development, team and company structuring, access to the market, user – customer acquisition, investment preparation and management of investment processes required by early-stage startups. helo! will perform the first of its startup acceleration and development programs simultaneously in Bodrum, Istanbul and digital.
helo! offers end-to-end support in business model, marketing, software, product development, sales, law, finance and many other areas by analyzing the needs of initiatives accepted into its newly announced acceleration program. Announcing that it will be able to fund startups at the end of the program with the support of investment partners, helo! Also works to extend the survival of enterprises with a privileged initiative support package worth 250 thousand dollars.
The startup acceleration and development program helo! Bodrum is waiting for applications from initiatives focused on value creation, especially those focused on Wellness, FinTech, Agriculture and SaaS.