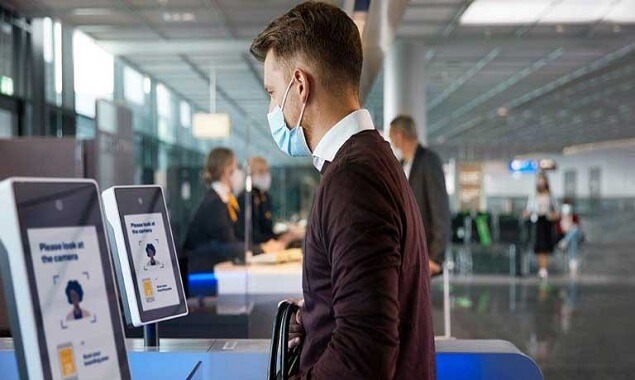 10 Tech Trends Airports and Airlines Should Watch Out For in 2022
April 2022
With the pandemic, digital transformation accelerated in the aviation industry as well. Technological advances are being leveraged to help airlines and airports improve and simplify the passenger experience, improve business performance, and support post-COVID-19 recovery.
Future Travel Exprerience has listed 10 technology trends that will accelerate this process.
Entering The Metaverse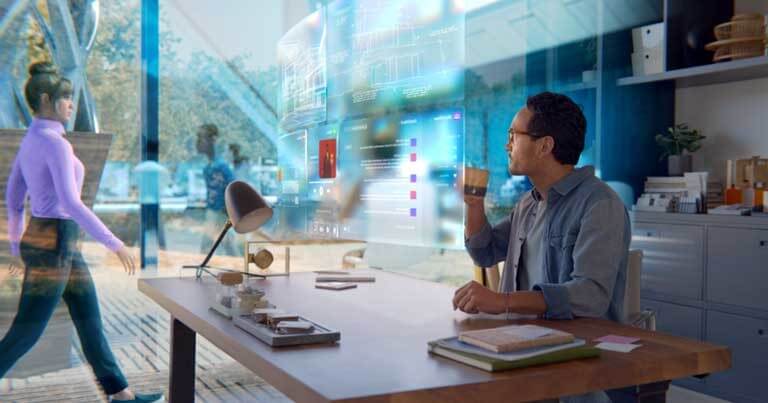 What is the metaverse ? The most talked about topic of recent times? Simply put, the metaverse is a virtual reality experience where people can interact with digital objects and digital representations of themselves and others.
In the near to medium term, the metaverse is unlikely to have any impact on the way people travel, but given the popularity of the topic, it's important for the air transport industry to keep an open mind about the opportunities that may arise.
In our view, the greatest potential for such an immersive experience is in the "inspiration" stage of travel. For example, travel brands can inspire bookings by allowing consumers to preview experiences in the metadata before making a purchase. Technologies such as virtual reality (VR) and augmented reality (AR) can be powerful tools to help people visualize their upcoming travels
Experiential Retail Coming To The Airport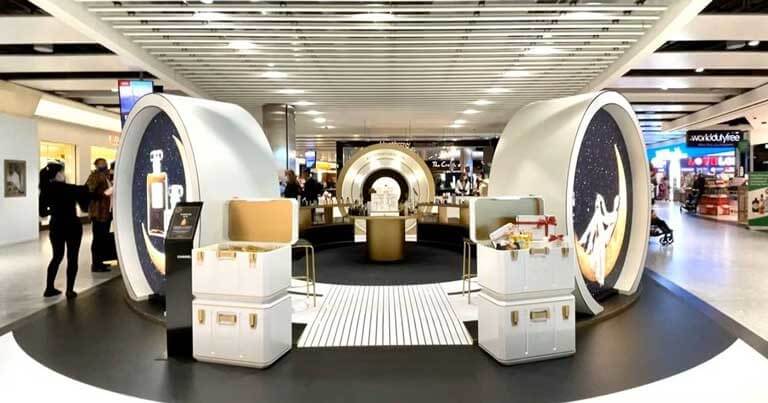 For immersive experiences, we don't necessarily need the metaverse to make the customer journey more interesting and improve conversion. The retail industry has been using VR and AR to help consumers try on clothing and accessories digitally for some time now, so we may see this trend growing even more in airport retail
E-commerce and Super Apps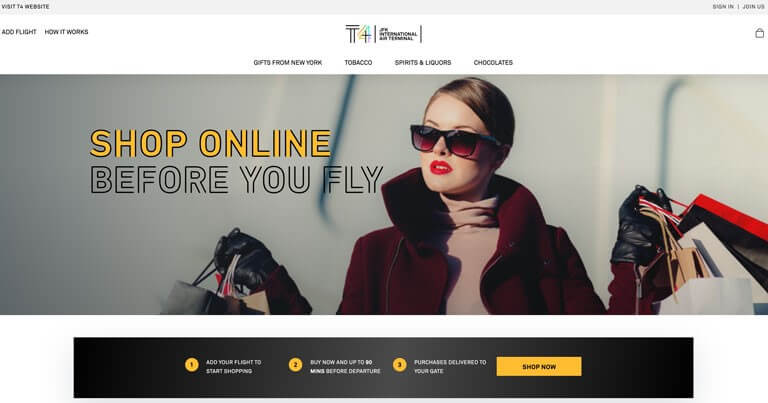 With the negative impact of COVID-19 on the industry's ancillary and business revenue streams, it is more important than ever for airlines and airports to find new ways to diversify their offerings. Technology like e-commerce will once again play a big role here.
Data ownership is at the heart of this trend, empowering airlines and airports this year to find new ways to truly maximize the wealth of data already available to improve revenue management and personalization.
The Rise of Urban Air Mobility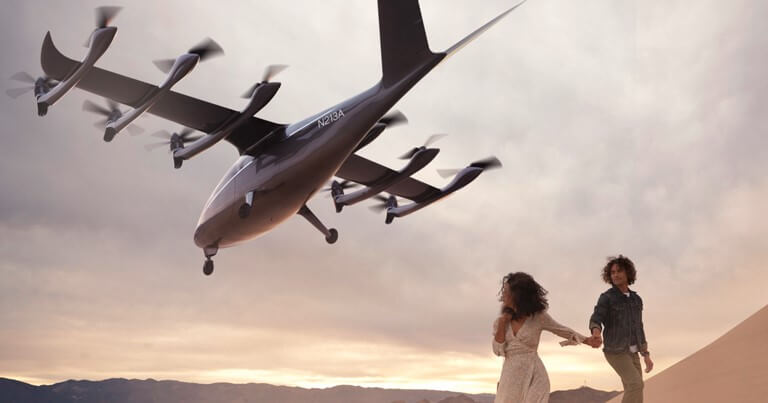 Mobility in urban aviation gained real momentum last year with significant investment from some of the biggest aviation industry players. For example, United Airlines placed a $1 billion order for Archer's eVTOL aircraft; American Airlines and Virgin Atlantic announced their partnership for space tourism. Brazilian airline Azul has signed a commercial deal worth up to $1 billion with German electric aerospace company Lilium.
Similar developments allow us to predict what the mobility ecosystem of the future will look like and how air transport industry stakeholders can integrate successfully with it.
Sustainability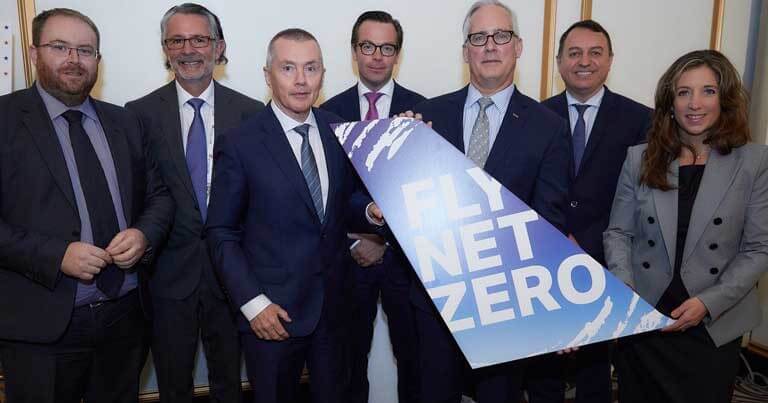 Despite the COVID-19 crisis, airlines and airports attach great importance to investing in technology that will help them reduce their carbon footprints and ensure a more sustainable future.
In a big improvement last year, the global air transport industry committed to achieving net zero carbon emissions by 2050 during the International Air Transport Association (IATA) 77th Annual General Meeting. Net zero will be achieved through a combination of climate action initiatives. This includes support for new aircraft technologies such as hydrogen and electricity, as well as improvements in operational efficiency and infrastructure. Accelerating the production and uptake of sustainable aviation fuel (SAF) is expected to play an important role in reducing the climate impact of aviation.
Biometrics & Digital Identity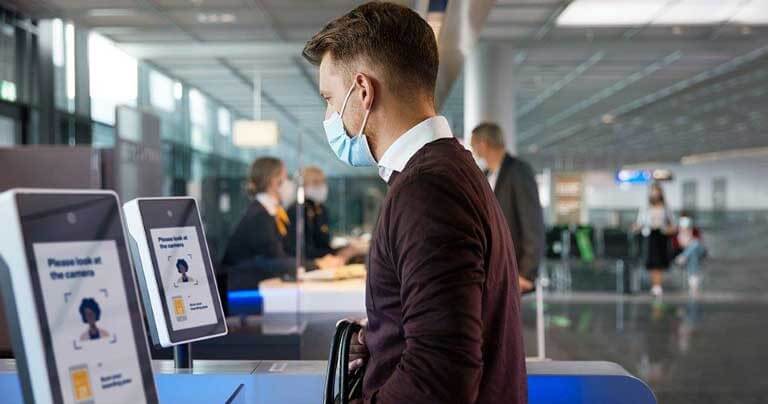 Since the pandemic hit, many airlines, airports and government agencies have continued to work in the field of biometrics. The technology's potential to create a safer, seamless and contactless passenger experience and its convenience, scalability and cost-effectiveness have really accelerated this trend and it looks like it will continue into 2022. More importantly, passenger acceptance of the technology is also increasing. As IATA reported in its 2021 passenger survey, 73% of passengers are willing to share their biometric data to improve airport processes, compared to 46% in 2019.
The biometrics application continues at full speed around the world, with the latest trials on both domestic and international flights…
Contactless Technology and a Touchless Experience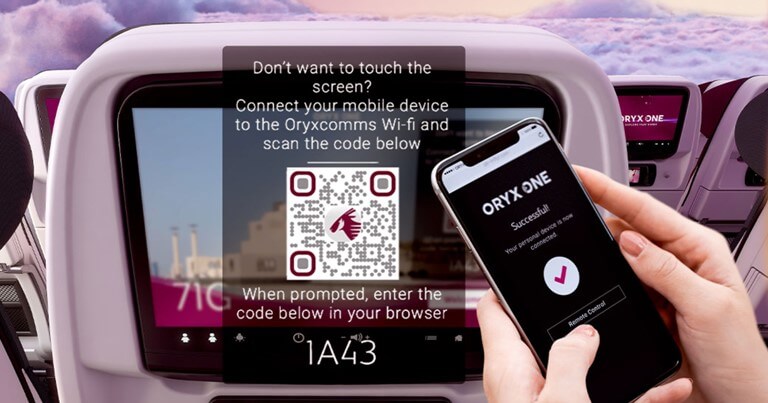 One of the biggest promises of biometrics technology is that it will offer a completely contactless experience for passengers, an approach that has started to be adopted more in the wake of the COVID-19 pandemic. Meanwhile, some airlines have made updates to their in-flight entertainment systems (IFE) to offer a contactless experience and encourage a BYOD (bring your own device) model. And the vision for the contactless experience is shaping the future of airport retail.
Virtual Queueing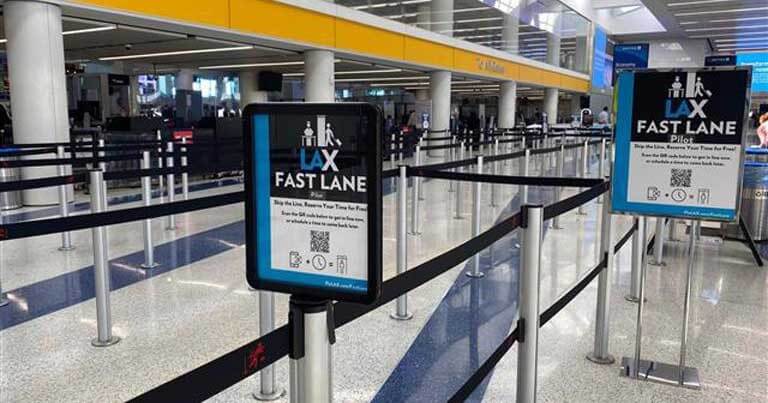 Another rapidly rising trend in airports is the virtual queue. The virtual queue allows passengers to book a place to queue at airport touchpoints instead of joining a physical line. Technology can improve social distancing and the customer experience by helping to eliminate long queues.
Digital Twins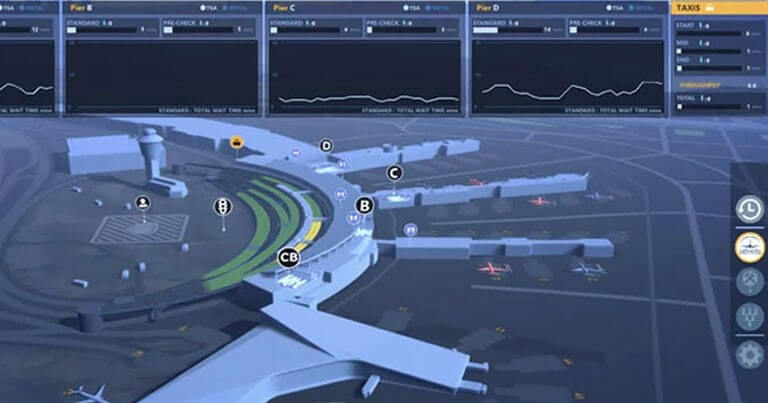 McKinsey defines a digital twin as "a digital replica of a physical world entity or process that integrates data from both the digital and physical worlds, enabling companies to run virtual simulations before performing physical world actions." For example, it collects real-time data fed from Internet of Things (IoT) devices deployed throughout the airport and converts it into easy-to-read formats. With the use of predictive analytics, it can also provide alerts to the airport community, enabling better allocation of resources and resulting in cost savings and improved service.
Autonomous Vehicles and Robotics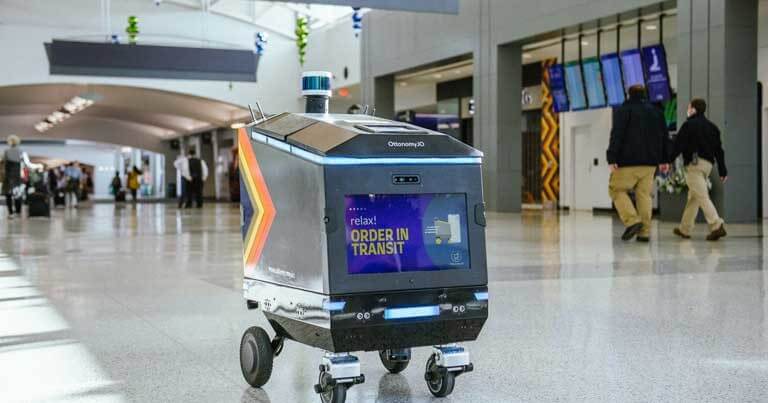 Autonomous delivery robots are gaining more and more common use at airports. As part of their goal of creating smarter and future-proof ground handling processes, many airports are turning to the use of autonomous technology.
Last Word: Improving the Customer Experience
While focusing on these cutting-edge trends, we cannot ignore the fact that the passenger experience has become more fragmented and disconnected in the wake of the COVID-19 pandemic.
With the ever-changing travel restrictions, airlines and airports seem to be struggling to find a way to keep passengers informed throughout their journey and, more importantly, to ensure a stress-free experience.
Technology and innovation are only part of the solution, problem can't be solved unless communication and collaboration is provided.