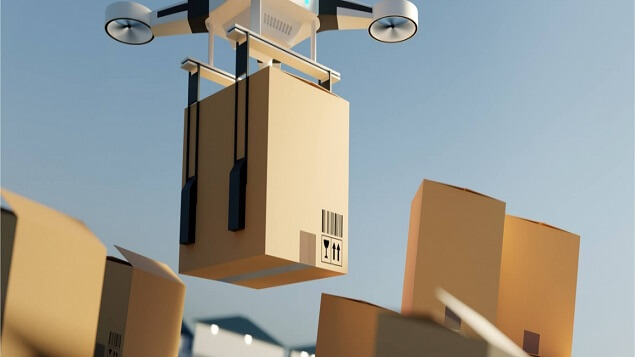 05 Oct

Autonomous UAVs Started to be Used in Cargo Operations

United States-based aerospace company Kaman unveiled on September 21, 2021, its new medium-lift autonomous drone, KARGO, for logistics and cargo operations.

The KARGO Unmanned Aerial Vehicle (UAV), can carry payloads up to 800 pounds. (362.8 kilograms). Kaman intends to conduct a full-scale flight-testing of the KARGO autonomous drone by 2022 after validating the vehicle design over the past six months.

"We are extremely excited to provide this advanced, game-changing technology to the market and leverage Kaman's 75 years as a pioneer in aerospace and defense," said Darlene Smith, Kaman Air Vehicle's president.

Kaman is collaborating with United States-based robotics and aerospace company Near Earth Autonomy for its pilot KARGO UAV program. Near Earth is providing expertise and solutions for obstacle avoidance and other technologies such as precision landing, sense and avoid, and navigation in a GPS-denied environment.

Today, researches are carried out on how drones are perceived and understood by humans.

Researchers at the BGU Magic Lab, who study computer-human interaction, recently showed that humans can recognize the different emotions depicted on a drone's face and tell how strongly the drone "feels" that emotion.

The researchers conducted two studies using a set of facial expressions that convey the basic emotions of the drones.

In the future, people's drones will gain familiarity, and people will begin to live an ordinary life with drones.